innovPlus Challenge 2022 Run 2
INNOVPLUS CHALLENGE 2022 RUN 2 is now open for Enterprises or Training Providers to participate. Win a prototype grant of up to $200,000 to develop your learning innovation

---
2022 Run 2
---
Enterprises are often stumped with the complexity of linking learning & development to work performance. Unravel the learning challenges that hinder work performance by embarking on the innovPlus Challenge.
Training organisations and enterprises will collaborate with prospective Solution Partners to jointly develop innovative learning solutions.
innovPlus is a competitive learning innovation challenge which awards a prototyping grant of up to $200,000 to winning organisations to develop an innovative, feasible and scalable prototype that advances CET practice and outcomes.
We invite Enterprises or Training Providers to participate in the innovPlus Challenge.
If you did not attend our Prospectus Briefing sessions, you still can register for the recorded session. Please click:
Prospectus Briefing (Recorded)
For inquiries, please email inlab@ial.edu.sg, jeaniechamyc@ial.edu.sg and zach_chew@ial.edu.sg.
---
For enterprises or training providers that are participating in this round of innovPlus Challenge, do note the important innovPlus dates below and mark your calendar.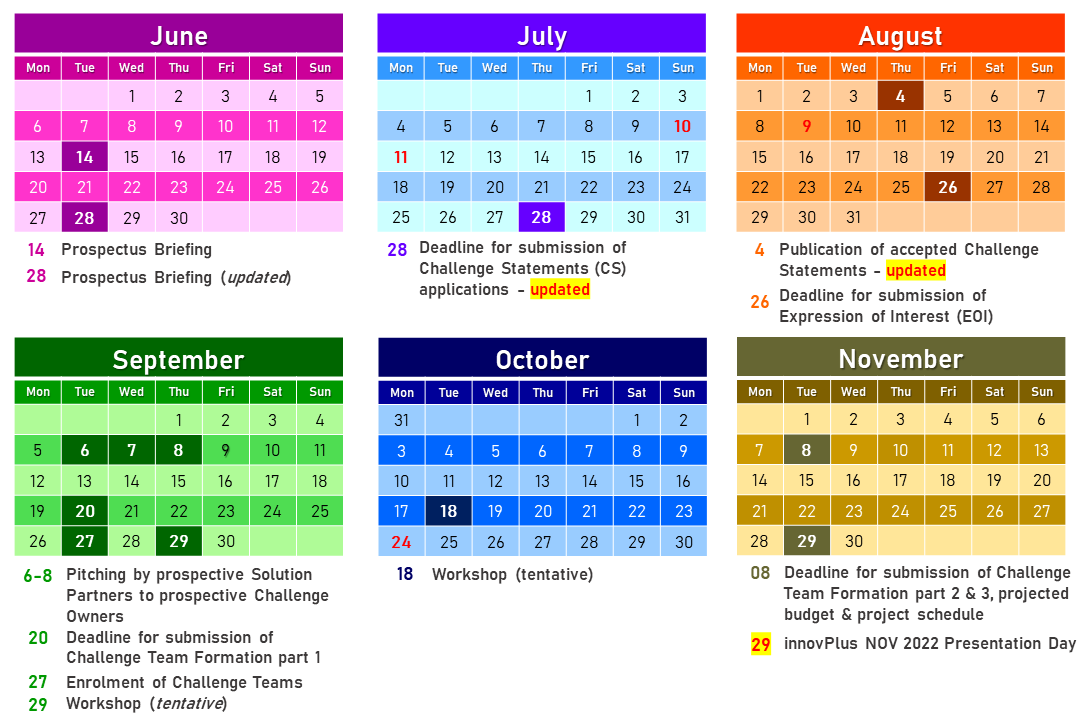 Over the years, we have reviewed many submissions of innovPlus Challenge Statements (or more commonly known as Problem Statements) and in every round of challenge, we seek to improve how Challenge Statements are written. Before you begin filling up the Challenge Statement Application Form, watch this video below to learn how to write a good Challenge Statement.
You can click here to find out more information about our past innovPlus winners.