InnovPlus Winners
More information about innovPlus Winners, Challenge Teams and Challenge Statements 

Winners, Challenge Teams and Statements
innovPlus 2022 Run 1 Winners
CT03 - National Dental Centre Singapore & ST Engineering Training & Simulation Systems
CT04 - National Heart Centre Singapore & ST Engineering Training & Simulation Systems
CT06 - Pharmaceutical Society of Singapore & INMEET CMS Pte Ltd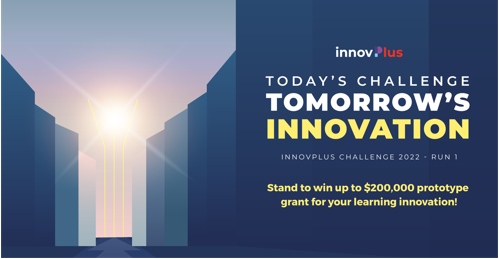 innovPlus 2022 Run 1 Challenge Teams and Statements



Challenge Owner

Challenge Statement (CS) Synopsis

Full CS

01

dnata Singapore Pte Ltd

We are one of the world's largest air and travel services providers. We are looking for a learning solution that will complement the existing training framework for our Customer Service staff. The solution will provide opportunity for learners to experience every possible scenario raised and highlighted.




Click here

02

Institute of Blockchain® Ltd (IBS)

We are a social enterprise and online blockchain academia.

We are looking for a learning solution that will accelerate our capability in implementing the heutagogy instructional strategy which allows learners within the Financial Services & ICT industries to embark on self-determined learning.




Click here

03

Winner

National Dental Centre Singapore (NDCS)

We provide multidisciplinary dental services and is also a teaching institution. We are looking for a cost-effective learning solution that is able to simulate real-life insertion of mini-screw implants in varying dental anatomy, allowing repeated practice and assessment to level the learning curve for all dentists.




Click here

04

Winner

National Heart Centre Singapore (NHCS)

We are a healthcare institution where various lifesaving medical procedures requires specialized staff trained in a radiographic modality to operate and assist physicians. We are looking for a solution to train radiographers in a safe and controlled manner to improve the quality of the training as well as the mental safety of the trainee.




Click here

05

National Institute of Early Childhood Development (NIEC)

We are an early childhood training organisation which delivers courses for early childhood educators. We are looking for a solution to provide trainers with relevant and timely data that can be used to improve the quality of delivery and engagement in their teaching.




Click here

06

Winner

Pharmaceutical Society of Singapore (PSS)

We are the professional organisation representing pharmacists in Singapore. We are seeking a digital solution to build a structured and comprehensive learning solution for hands-on training, practice, and assessment of aseptic compounding techniques to complement our Aseptic Compounding Course.




Click here

07

SingHealth Duke-NUS Institute of Medical Simulation (SIMS)

We are a medical training institute that specializes in using simulation modality to enhance skills and competency in healthcare professionals. We hope to have a solution that has the ability to extrapolate game records from different platforms in a more coordinated and efficient way, so that the trainers can do a cross-games analysis of individuals' progress, identifying learning gaps and allowing customization of training programmes that best suits the individual learners.




Click here

08

WeavInsight Pte Ltd

We offer training program designed to help real estate professionals better navigate the different certifications systems. We are seeking to create an automated way to quantify the background knowledge of our learners, fine tune education content to their need and develop ways to reward them for meeting learning objectives and applying them in practice in ESG, sustainability and carbon footprint.

Click here
innovPlus 2021 Run 2 Winners
CT02 - KK Women's and Children's Hospital & Mages Studio
CT04 - Singapore General Hospital & Playware Studios
CT06 - Social Service Institute & VisionarySchoolmen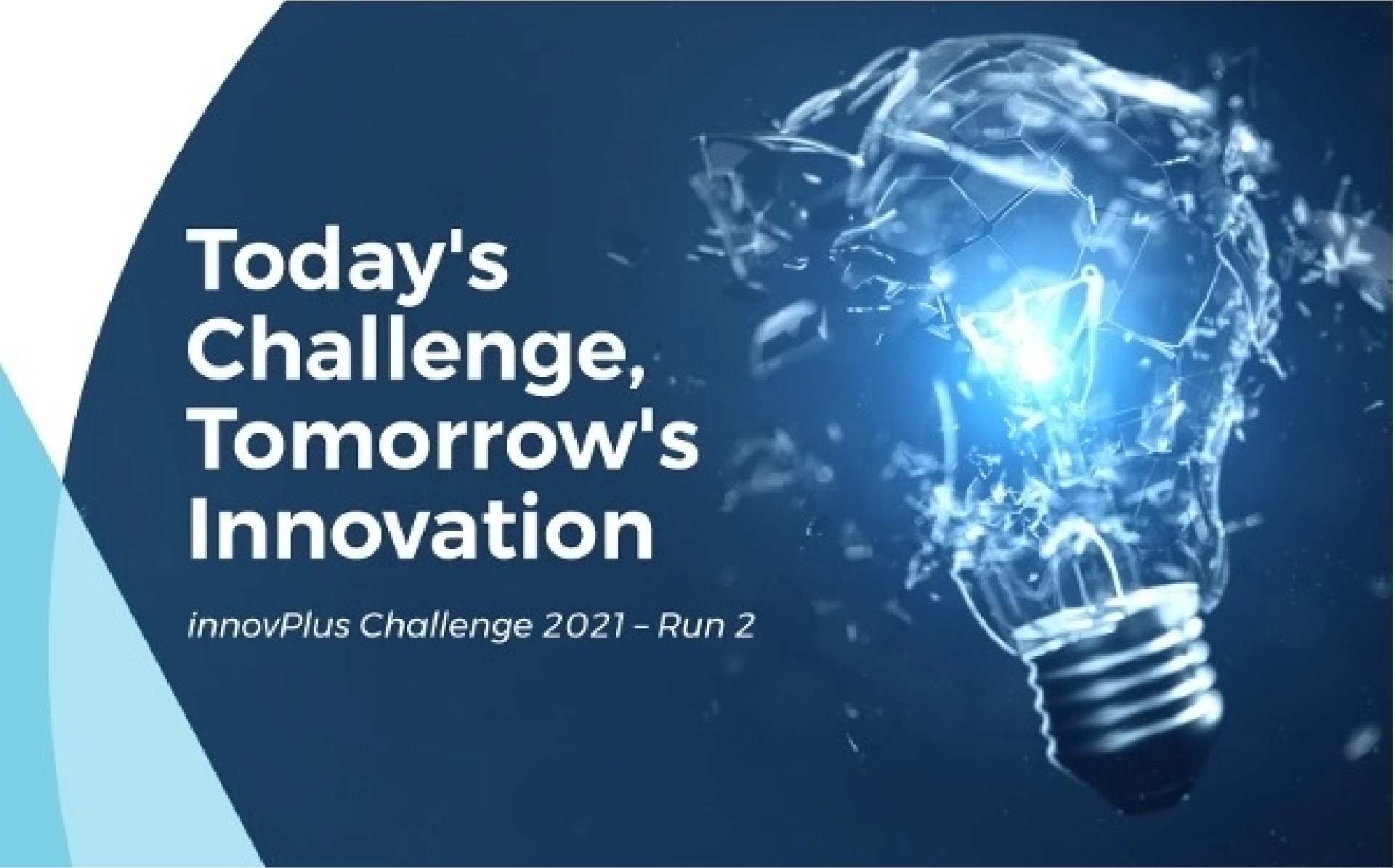 innovPlus 2021 Run 2 Challenge Teams and Statements



Challenge

Owner

Solution

Partner

Challenge

Statement

01

Eduquest International Institute
LDR Pte Ltd

We are providing training for companies especially in the F&B Industry. We are looking for a Solution Partner who is willing to understand our learner's profile, technically well-versed especially in mobile learning systems and technology-based training solution.




02

Winner

KK Women's and Children's Hospital
Mages Studio Pte Ltd

We are a team of IVF (in-vitro fertilization) laboratory scientists, also known as embryologists, involved in the daily operations of laboratory procedures and services within the IVF Centre to assist infertile couples in their treatment through the culture of their gametes and embryos. We are looking for a Solution Partner to develop a learning solution to train the embryologist in perform Intracytoplasmic Sperm Injection (ICSI) clinically.




03

Northeast Medical Group

iMMERSIVELY Pte Ltd

We are a medical group focused on patient-centered chronic disease management which includes hypertension, diabetes and hyperlipidemia. We are looking for an immersive learning solution that would enable our patients to learn effectively in both virtual (teleconsultation / tele-counselling) and live (in-clinic) settings, where subject matter experts (nurses and/ or doctors) engage patients as learners.




04

Winner

Singapore General Hospital
Playware Studios Pte Ltd

We are a public hospital in Singapore, providing high quality affordable specialist care to our patients, whilst educating junior doctors and medical students. We are looking for a learning solution that allows medical education to be delivered via an engaging, self-paced, adaptive and easily accessible platform, allowing learners to acquire a new set of clinical skills in using dermoscopy (skin surface microscopy) to detect skin cancer by simulating the experience of examining the skin and training the learner to detect suspicious features.




05

Singapore Institute of Technology
Living Theories Pte Ltd

We are an institute of higher learning involved in teaching and supervising students. We are looking for a solution that can enable educators and students (as coachees) better prepare and engage in coaching conversations.




06

Winner

Social Service Institute
Visionary Schoolmen Pte Ltd

We are a public training institute seeking to adopt behavioral sciences to drive performance improvement through transference of learning.

We are looking for a solution that help in the prediction of the improvement or prevention in a lack of learning. The solution should also influence people's awareness of a situation or problem and their willingness to change, learn and adapt.
---
innovPlus 2021 Run 1 Winners
CT01 - SingHealth Duke-NUS & i3 Simulations
CT02 - International SOS & Paratlas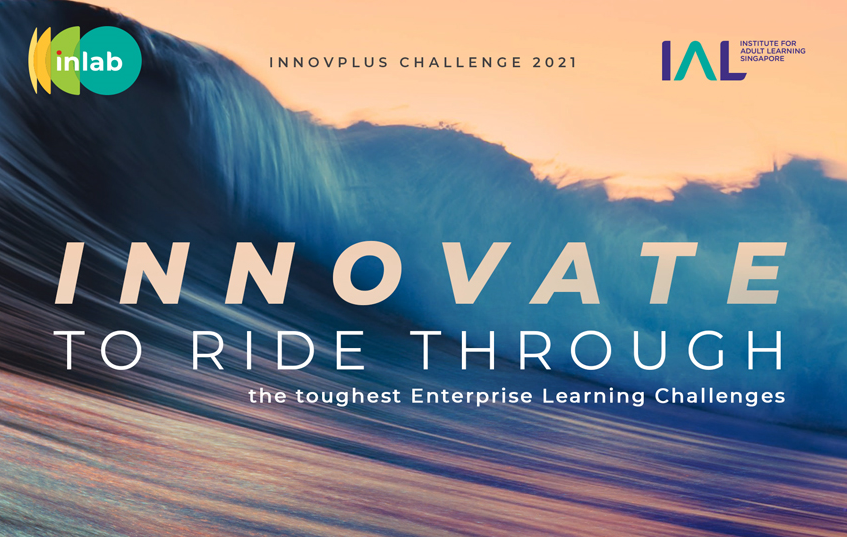 innovPlus 2021 Run 1 Challenge Teams and Statements



Challenge

Owner

Solution

Partner

Challenge

Statement

01

Winner

SingHealth Duke-NUS
i3 Simulations Pte Ltd

We are a public hospital in Singapore that provides affordable specialist care for patients, training for doctors and other healthcare professionals, and conducts research to bring better care to its patients. We are seeking a learning solution that leverage on current technology to allow greater interactive and immersive experiences to further improve the appreciation of anatomy and the effects of 'surgery'.

02

Winner

International SOS
Paratlas Pte Ltd

We are a health and security services firm that focuses on helping organisations and their people reduce exposure to, and mitigate, health, wellbeing and security risks.

We are seeking a learning solution that allow our employees experience real life crisis situations which would help them learn how to protect themselves in all types of crises; be it a fire outbreak, industrial disaster, pandemic outbreak, a natural disaster or a terrorist attack, which would be critical in our drive towards building workforce resilience and business continuity and sustainability.

03

Interseed Pte Ltd

1. Fashion Learning Hive

2. TrinityEco

We are a Sustainable Innovation Corp provides insights into change management related to integrating environmental sustainability into businesses.

The solution that we are looking for is a collection of insights from ground research and a blended-learning implementation of imparting sustainability skills in different companies with a high potential of sustainable impact (specifically those that can make a positive change in tackling carbon emissions, pollution, and resource depletion in Singapore and the region)..

04

ITE College East
Diowise Pte Ltd

We are a provider of post-secondary training for working adults and school leavers. Organisation delivers training on employability skills in various trades and industry.

We are seeking a learning solution that effectively engages learners in virtual classrooms. Virtual classrooms have currently created a challenge for subject matter experts to maintain a one-to-one engagement with learners, assess skillset and identify learners who require additional guidance

05

Changi General Hospital
HelloHolo Pte Ltd

We are an emergency department in a tertiary hospital seeking a learning solution to enhance the experiential learning of Pre-Hospital Trauma Life Support (PHTLS) training course that is applicable in both outdoor and indoor environments.

06
Singapore Optometric Association
Attunemen Pte Ltd

We are the accredited Continuing Professional Education (CPE) provider for both the Opticians and the Optometrists professionals. We are seeking a learning solution that is able to integrate differentiated-learning deliverables based on skills level and learner's preference with learning outcomes that can be demonstrated and traced in the diagnosis, treatment, education of eye care in Singapore
innovPlus 2020 Run 2 Winners
CT02 - Changi General Hospital, iMMERSiVELY & VisionarySchoolmen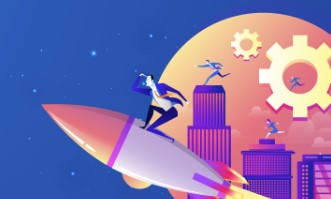 innovPlus 2020 Run 2 Challenge Teams and Statements



Challenge Owner

Solution Partner

Challenge Statement

01

Admiral Associates

Visualmediaworks

We are a corporate escape room seeking a digitized escape room solution to enable the swift and efficient development of company specific skills training. The solution will help adult participants learn or teach specific skills in a dynamic and motivating environment.

02

Winner

Changi General Hospital

iMMERSiVELY

VisionarySchoolmen

We are a public hospital seeking a learning solution to translate the theory-based knowledge of pressure injuries into practical skills for nurses through lifelike experience in a simulated environment. The solution would also serve as a platform where new best practices related to pressure injuries are accessible by nurses at their own time and place. We envisage that the solution would enhance the users' learning experiences with better retention of pressure injury related knowledge that could be translated to better quality of care rendered to patients, leading to improvement of patient outcomes.

03

Mobile Credit Payments

ELDO Consulting

ITE College West

We are payment technology and merchant service company seeking a learning solution to enhance the skills training and competency assessment of payment solution executives. We envisage that the solution would enhance the proper KYC (Know Your Customer) and AML (Anti Money Laundering) procedures are followed with simulations of screening, approving, on-boarding and implementing merchants' digital payment gateway. This will be in compliance with the MAS requirements.

04

Ori9in

PeopleWave

We are a HR consulting services company seeking a learning solution that would support data driven skills assessment to shape continuous coaching to help both internal staff of organisations as well as individuals in job transitions and seeking to pivot in a post-COVID 19 world.

05

Singapore General Hospital

SFX Corporation

We are a tertiary academic medical centre seeking an adaptive learning solution to teach multi-professional teams best practices for safe guarding against and minimising medication errors, which may happen at any of the many touchpoints in patient treatment throughout the hospital. The solution must allow real-time and personalised assessment and feedback to multi-professional collaborative teams.

06

Tan Tock Seng Hospital

Red Hare Studios

We are a hospital of Singapore's Public Healthcare System seeking a learning solution to increase awareness and understanding of active aging amongst community and employees. We envisage the solution to be highly personalized, predictive and engaging.
---
innovPlus 2020 Run 1 Winners
CT02 - Global Training Service & Playware Studios
CT03 - Growth Mindset & Bootstrap Pte Ltd
CT05 - Singapore General Hospital, Serious Games Asia & Microtube Technologies
CT08 - National University of Singapore, Serious Games Asia & FXMedia Internet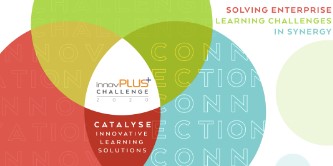 innovPlus 2020 Run 1 Challenge Teams and Statements
Challenge Owner

Solution Partner

Challenge Statement

01

Agilenlite

Affle International

We are a training and consultancy firm seeking a learning solution to train critical incident response amongst critical key stakeholder in organisations.

02

Winner

Global Training Services

Playware Studios

We are an educational academy in the Continuing Education and Training (CET) sector seeking a learning solution that can reproduce real-life experience for learners to have closest-to-reality representation of their actual work environment for them to practice the specialized skills safely, despite constraints such as space, classroom-based, cost and pre-prepared conditions.

03

Winner

Growth Mindset

Bootstrap

We are an adult education provider in the healthcare sector seeking a learning solution that equips hospital-based healthcare professionals with post-hospitalisation homecare practices that delivers personalised advise to patients and their caregivers, while elevating home caregivers' competencies so as to reduce patient readmission rates. The aspiration is to achieve a gold standard of home care for post-hospitalisation patients in Singapore.

04

Parkway College of Nursing & Allied Health

Playware Studios

We are a healthcare institution, part of a Corporation that operates a chain of hospitals and clinics in Singapore and overseas. We seek a learning solution to improve the ease of access, understanding and application of the Service Transaction Maps (STMs), to enhance operational effectiveness and customer experience, and to measure the effectiveness of the implemented tools.

05

Winner

Singapore General Hospital

1. Serious Games Asia

2. Microtube Technologies

We are a public hospital seeking a learning solution to enhance the skills training and competency assessment of nurses. We envisage that the solution would enhance the recreating and repeating of clinical techniques with realistic touch sensations, such as haptic feedback, in a safe simulated virtual environment.

06

SingHealth Polyclinics

Visionary
Schoolmen

We are a healthcare institution seeking a learning solution that supports the training of primary healthcare professionals in timely administration of rescue therapy to patients who present with acute asthma or COPD exacerbations at primary care clinics. The current training requires extensive manpower yet has several limitations. The objective is for frontline healthcare professionals to successfully assess and initiate the appropriate rescue therapies to patients across all ages based on simulated auscultation findings.

07
SMRT Trains
Mages Studio

We are a public transport operator in Singapore seeking a learning solution that can provide realistic training for rescue team members to conduct emergency lift rescue. Lift rescue is time-sensitive and safety critical for the people trapped inside, and it is also a risky operation.

08

Winner

National University of Singapore

1. Serious Games Asia

2. FXMedia Internet

We are an autonomous university seeking a realistic and authentic learning solution to augment traditional modes of lesson delivery, in subjects such as Biology, Psychology and STEM, as lectures and hard-copy textbooks have limited reach in enhancing self-efficacy and motivation amongst students and adult learners.

09
Tourmasters

1. Playware Studios

2. Acuizen Technologies

We are a service provider in the travel and hospitality sector seeking a learning solution that would equip frontline service staff in tourism, airline and hospitality industries with skills in handling and managing crisis situations.
innovPlus November 2019 Winners
CT01 - BCA Academy & Serl.io
CT04 - Force21 & Dioworks Learning
innovPlus November 2019 Challenge Teams and Statements



Challenge Owner

Solution Partner

Challenge Statement

1

BCA Academy

Serl.io

Seeking a solution that can provide a highly immersive interactive learning environment for learner collaboration in using digitally simulated tools/equipment to "assemble & disassemble Mechanical, Electrical and Plumbing (MEP) Modular systems" in a real or virtual selected environment.




2

Brenntag Asia Pacific

Cegos Asia Pacific

Seeking a learning solution that would provide online support and coaching in the areas of Sales, Customer Service, Marketing Sales and Leadership, that can drive behavioural change, monitor application of learning and transform mindsets.




3

EON Consulting

DioPACT

Seeking a learning solution that would intelligently draw pertinent and relevant information from the various Skills Frameworks (SFw) that would apply directly to the stakeholder groups wishing to use the SFw for their purposes, be it training provision, career development, performance target & work planning, HRM/HRD initiatives, etc. The current process of using the SFw is manual, time-consuming and assumes that all the users have the pre-requisite abilities to use the SFw independently. As a result, there is

- Reduced motivation in users to use the SFw resources

- Reduced productivity in overall learning process

- Inability in enterprises to maximize the potential of SFw in enhancing their learning and performance systems and culture




4

Force 21

Dioworks Learning

Seeking a learning solution for updating of our fitness consultants on current industry best practices and standards, in an engaging and comprehensive way. Due to the nature of our business, we face limited accessibility and engagement opportunity with all our fitness consultants in face to face training session mode, to level up or deliver new training methods or facilitation materials. This is due to our fitness consultants being located in multiple locations across Singapore and have varying learning and work experiences.




5

Professional Supremacy Corporation

Extract AI

Seeking a learning solution that autonomously reviews a subject's competency in demonstrating ability as an Adult Educator, in a quantifiable way highlighting areas of strengths and weaknesses. The solution would also provide further recommendations that informs the subject on ways and interventions to address those gaps and track progress.




6

Sakae Fintech

1. ELDO Consulting

2. ITE College West

Seeking a learning solution for the training, assessment and monitoring of F&B restaurant employees, which is a perennial challenge due to the nature of the industry, and fast moving consumables. Skills areas include food handling, preparation and customer services.

7

SATS Academy

Dioworks Learning

Seeking a learning solution to raise the digital, data and computational disposition of our large workforce, many above 50 and with only secondary school formal education. We envisage the solution to be able to build resilience in our workforce in trouble shooting technical-digital-human interfaces, be based on current and projected future workplace contexts and be engaging.
---
innovPlus June 2019 Winners
CT02 - Lithan Academy & Sambaash
CT03 - Citrix Systems Singapore & Noodle Factory
CT04 - ITE East Campus School of Business & VM Education
CT07 - Sengkang General Hospital & Playware Studios
innovPlus June 2019 Challenge Teams and Statements



Challenge Owner

Solution Partners

Challenge Statement

1

Business Intelligence and 8nalytics Pte Ltd

1. Playware Studios

2. VerzDesign

The team is seeking to develop a learning solution focused on identifying individual performance gaps, tracking application of learning and linking impact of e-learning to business performance. The solution shall endeavour to automate as much of the processes as possible, leveraging on AI for advanced analysis and formulation of ROI reporting.




2

Lithan Academy

Sambaash

The team is seeking to develop a learning solution that provides real time recommendations to learning facilitators, managers and designers on plugging learning performance gaps. The current system, while digital through an LMS, presents descriptive data, with limited analysis. The performance/design remedial intervention is manual, ie individual trainer to individual learner, which is too labour intensive given the projected escalation in learner intake numbers in the near future.




3

Citrix Systems Singapore

Noodle Factory

The team is seeking to develop a learning solution that supports partner account managers in developing their own individual work, performance and development plans, which may be highly contextualised to their business partners, distributors and clients. Too often than not, account managers perform below optimal levels due to poorly developed plans, that may be attributed to various factors. The effectiveness of training programmes in planning skills are usually short-lived post-course, and do not provide the highly personalised coaching, feedback and mentoring that is required. Supervisors and mentors also usually do not have sufficient time to meet the developmental opportunities of their staff/mentees as and when they are presented.




4

ITE East Campus School of Business

VM Education

The team is seeking to develop a learning solution to automate the review process of role-playing activities in an unbiased and efficient way. The current process of assessment is manual and may be subject to some form of human biases and uneven standards due to assessor fatigue (from viewing of video playback or on the spot assessment). The feedback may not be organised and accessed in an optimal way so as to improve the performance of the role play participant.




5

Lien Centre for Palliative Care DUKE-NUS Medical School

Serious Games Asia

The team is seeking to develop a learning solution for the delivery and assessment of specialised communications training for healthcare professionals, as the targeted learners. The solution may adopt a digital simulation method as scalability, standardisation, replicability and sustained engagement is deemed to be critical factors for efficacy. The solution should also be able to present a range of patient/client scenarios for authentic realism to the training. The solution should also be able to assess the learner's responses and give feedback for performance improvement.




6

National Healthcare Group (NHG)

1. Taggle

2. ACKTEC

The team is seeking to develop a learning solution that supports our workforce to acquire the knowledge, aptitude and practices of a healthy lifestyle at home and at work. The solution should avail (anywhere anytime) access to resources and measurement metrics based on our established 'Zest for Life' methodology, ultimately imbuing our estimated 18,000 strong workforce with positive energy and possibly to the wider populace in Central Zone Singapore.




7

Sengkang General Hospital

Playware Studios

The team is seeking to develop a learning solution to train employees in personal and team effectiveness competencies such communication, mindfulness, patient safety, leadership, situation monitoring, etc. We envisage the solution to be able to personalize the content and assessment to the individual, measure performance to individual and team indicators, collect survey from individual and assessable via mobile devices.
innovPlus November 2018 Winners
CT01 - Changi General Hospital & VisionarySchoolmen
CT05 - Shalom International Movers & Dioworks Learning
innovPlus November 2018 Challenge Teams and Statements



Challenge Owner

Solution Partners

Challenge Summary

01

Changi General Hospital

VisionarySchoolmen

To achieve a consistent and competent level of triage skills across the spectrum of nurses. By creating a suite of assessment module with blended learning, we hope to leverage on machine learning and artificial intelligence (A.I) to dissect and understand why and how triage decisions are made, and whether it is affected by the personal risk profile of the nurses.




02

Lien Centre for Palliative Care

Duke-NUS Medical School

Interactive Digital Centre Asia, School of Engineering, Temasek Polytechnic

As a premier palliative care research and education center, LCPC recognizes the importance of providing effective communication skills training to healthcare professionals. Evidence suggests that when healthcare professionals communicate effectively with patients living with life limiting illnesses, patients report (1) less decisional conflict; (2) higher quality of life; and (3) lower expenditures in healthcare spending. Current communication skill training in serious illness conversations is generally technology light. It often relies on role play by paid actors and small group discussions with qualified facilitators. This approach, while effective, is labor intensive, and not scalable. It also does not allow multiple practices in a simulated environment because organizing such workshops with standardized patients (actors) is resource intensive.

03
Mendaki Social Enterprise Network Singapore

1. ELDO Consulting

2. One-Third Technologies

Develop portable, immersive and mobile learning solutions for food preparation and handling kitchen equipment.




To overcome barriers to learning for the disadvantaged and low-income citizens, hence improving their education and employabilty outcomes.




To overcome limitations of high operational costs for training organisations conducting vocational skills, in a collaborative kitchen setting




04

SCAL Academy

1. REVR

2. FutureSafe Tech

3. CognaLearn

Using innovative technologies to evaluate learning outcomes of safety training for higher safety performance




Current Situation and Challenge

- Tech-enabled immersive training is mainly used for training but not for evaluation of training




- Training evaluation by training provider remains largely at Level 1 (using end of course evaluation form) and Level 2 (using end of course assessment). Training provider is unable to measure behavioural change of learners (Level 3) in the classroom.




- Employers are unable to monitor and predict psychometric triggers of accident hence are unable to prevent accident from happening




05

Shalom International Movers

Dioworks Learning

To map and develop competencies among staff to prepare for an Al-based workplace using technologies such as Chatbots for learning and Al-based visual recognition simulation systems.




06

Singapore Institute of Management

Dioworks Learning

To develop 21st Century Competencies in both local and global learners within the context of a rapidly evolving jobs landscape using experiences and outcomes enacted via an AI-based approach.




07

Singapore Institute of Power and Gas

CognaLearn

The overall objective of the project is to tighten and strengthen the feedback loop between training experience and on the job performance with three goals:




- For Learners: Enhance their transfer of learning by facilitating performance feedback after training back in the workplace




- For Trainers: Allow trainers to adjust their delivery of training based on feedback




- For Business Owners: Understand the transfer of learning performance to workplace performance
---
innovPlus April 2018 Winners
CT09 - The Logistics Institute (NUS) and Serious Games Asia
innovPlus April 2018 Challenge Teams and Statements



Challenge Owner

Solution Partners

Challenge Statements

01

Changi Airport Group (CAG)

Smartease

The current challenge for CAG is to provide consistent upskilling and assessment opportunities to retail staff given the current manpower constraints and the potential scale of the operations. With operations running 24hrs every day, the tenants at CAG have difficulties releasing their staff for periodic training, reinforcement and assessment. As such, a technology-enabled approach underpinned by adaptive intelligence with a focus on competency-based learning and assessment could be suitable and viable solution to alleviate our current training needs.

02

Civil Defence Academy

Questlife

The challenge is in seeking an engaging and fun yet educational mobile solution/platform for training instructors as part of the preparation before they accept the role as instructors. The platform should be easy to use by the learners and to manage by the trainers. It should allow transfer of skills and knowledge in more ways than just classroom lecture methods. In summary, the mobile platform needs to provide an active experiential based learning for participants to learn the skills and knowledge of instructional training.

03
Dioworks Pte Ltd

Smartease

With online learning, the cost of delivery has reduced substantially. If it is blended, then the variety of delivery approaches provides learners with a distinctly diverse learning environment which makes the learning process interesting and challenging at the same time. Part of the challenge has to do with the reduced learner support for online learning. Compounding the online learning challenge for learners is that the checking of performance is only conducted face-to-face in class. This generates a time gap for learners as they have difficulties determining their understanding of the online learning. Current online quizzes and case studies do not provide sufficient feedback that is customized to the learner's responses. Many learners are guessing their way through MCQ quizzes. There needs to be a more adaptive and personalized approach to helping learners acquire understanding and checking performance online.

04

KKH Women's and Children's Hospital

Advanced Remanufacturing and Technology Centre (ARTC)

As a leading training centre in obstetrics and gynaecology (OBGYN), availability of cases and realistic material for training OBGYN trainees is a critical concern due to a host of reasons, such as limitations of human resources (over - stretched Faculty), opportunistic nature of real-life cases, patient confidentiality issues, limited depth/detail perception of 2D video/images, etc. A solution utilising VR/AR technology would make possible diverse opportunities and advantages (e.g. better spatial, distance and volume estimation of the internal organ system) for training medical residents in OBGYN, not just for KKH, but the entire OBGYN community at large.

05

NTUC LearningHub

Temasek Polytechnic

As a provider of training courses for public and corporate clients across different industries, we face the challenge of developing the competency of learners to be able to apply the skills learned in the classroom to various contexts and scenarios at the workplace. Such a competence level entails higher order thinking and experience, which would be limited by the current conventional classroom mode of training and (fixed set of) classroom-based role play learning activities. There is a need to 'push' out a diverse and wide array of scenarios to learners for practicing 'decision-making' in the adaptation of their skills, whereby following a pre-determined procedure would be inadequate. The envisaged solution should be scalable to many learners.

06

National University Health System (NUHS)

Exove

Patient Safety is paramount in our healthcare institution. "Do No Harm" is the first and foremost principle. However, our current education system does not emphasize the importance of this concept. Hence it is imperative to teach patient safety concepts such as communication, teamwork, error identification and consequence of unsafe practices to the students when they enter the workforce. It is challenging to develop a patient safety (PS) training curriculum that encompasses all the required components and also captures their interest. Another challenge lies in ensuring all junior and / new staff (doctors, nurses, allied health) attend the training.

07

Singapore National Employers' Federation

1. Dioworks

2. Aquila Logic

One of the mandate for SNEF is to drive the digital transformation of Singapore companies, especially in the area of HR and staff development. The recent advancements in technology-related developments hold tremendous promise in helping companies move forward with regard to a user-friendly means of upskilling the workforce at the workplace. However, the challenge is the speed of coding such Al-based technologies to ensure a customized solution (e.g. to produce a customized e-learning object) that is appropriate for each of the companies.




08

Singapore University of Technology and Design

Temasek Polytechnic

To deliver a solution that provides truly immersive and interactive experience for facilitators and adult learners to carry out group projects using virtual collaborative learning to not only have discussions but also work on physical projects remotely.




09

The Logistics Institute Asia Pacific, NUS

Serious Games Association

One of our research thrusts addresses the challenges and opportunities of responsive humanitarian logistics in the critical and early phases of disaster relief operations The challenge is to strategically pre-position stockpiles of relief supplies for fastest response. The opportunity is to reduce the risk of supply starvation and increase efficiency of the logistics of supply. The backdrop is countries in the ASEAN region. We seek to code our mitigation strategies and gamify scenarios with an emphasis on learning points via role play. The envisioned goal is imparting the results of our research through modes that are engaging, educational and reaches a wider audience, especially those involved in disaster relief planning with little knowledge of logistics, so that lessons are learnt in roles and practiced before implementation to save more assets.




10

Training Vision Institute

SmartMirror

21st Century Competencies will increasingly be vital for effective work performance and continual professional development. However, the acquiring and assessment of such competencies still largely depend on human interaction and engagement by human coach / mentor / trainer, which is limiting for scaling up broad-based learning, given the acceleration of technology - enabled evolution of work processes. The challenge is to build a solution that can harness and seamlessly integrate Educational Data Mining techniques with functionality and affordance of behavior analytics to assess 21 Century Competencies. The system should be able to elicit not only employees' performance outcome, but also their detailed working process information, which has the potential to depict the full set of people's working activity.
innovPlus November 2017 Winners
CT11 - Tan Tock Seng Hospital & VisionarySchoolmen Pte Ltd
CT04 - DioPACT Pte Ltd, NOJ Pte Ltd, Pixibit Pte Ltd & Surge Consulting Pte Ltd
innovPlus November 2017 Challenge Teams and Statements



Challenge Owner

Solution Partners

Challenge Statements

01

AGB Education Centre Pte Ltd

Biipmi Pte Ltd

PMEs currently do not have a platform to consolidate and document their own individualized wealth of experience, in a language codified by competencies and competency mapping. Without this baseline, skills and expertise growth and development is limited. The networking of 'guru' PMEs in expertise areas for mutual social learning could also be well facilitated by such a platform. The system, if implemented successfully, will enable effective and efficient codification of competencies found amongst the PMEs, such that these competencies can be documented and mapped into various competency maps. This will enhance the transfer of specific skillsets and promote mastery of competencies.

02

C F Fusion

The Clarity! Works

Current candidates are only selected on the basis of academic qualifications. There is a need within the industry to maintain high ethical standards, and mechanism to facilitate selection. The existing system is completely manual and significantly subjective in nature. The challenge in the first instance is the selection of a suitable tool. The majority of tools available in the market are all of the "self-reporting" type, which is open to manipulation. Thus, the opportunity for a test that is hard to "spoof", and that provides an objective outcome would be very useful in screening the large number of candidates that are considered. In addition to the sorting of the candidates into 3 groups: "Select" and "Do NOT Select" and "Undecided" (from the employer point of view), the system will provide development for the "Undecided" category through the delivery of targeted lessons from suitable Ethics and Compliance content.




03
The CrowdHub Group

Gametize

The project to develop a gamified learning journey for Investors and Raisers on CHG's crowdfunding platforms will offer a unique experience in the crowdfunding world. Investors will progress through the onboarding process to build and test a model portfolio, which will become the basis for them to integrate their investments on multiple CHG platforms (as they join) into their personal PORTFOLIOBUILDER. This will enable them to see clearly their current and model portfolio positions.

04

DioPACT

1. Surge Consulting

2. NOJ

3. Pixibit

As the Singapore representative to Udemy, the course provider with more than 2200 courses on SkillsFuture portal, DioPACT is exploring how to better engage the 150,000 Singapore learners on Udemy to facilitate online learning more effectively, especially in terms of course completion and application to work. What will make Singapore learners deepen their learning, complete the courses and apply their learning to work? These are difficult but important challenges to resolve.




05

Global Training Services

1. Test System Integration

2. Advance Visual Solution

3. Spectral Reality




Creating a life-like learning experience that will allow the learner to see & hear, thus, experiencing and retaining more information at a higher pace.

06

Grape Media Inc.

1. Osmosis Learn

2. Excelsoft Technologies

Current practice for each organisation is to appoint a Work Life ambassador who at times may have left the organisation before the completion of the Work Life Programme ends in 6 to 9 months. When this happens, there is a gap in terms of learning and coaching as not all communication is passed on to the successor. The SME bosses or administrative personnel who double up as HR might not have a good understanding policies and / practices in Human Capital Development. With heavy workload, they tend to overlook the requirements to complete such as managing documents, deadlines and milestones, necessary for the successful implementation of the Work Life Programme.




07

Henderson Security Services

1. Ascendo Consulting

2. Robust Tech House

Dissemination of information and training is done via Whatsapp or face-to-face training (classroom and on-site), based on SOPs or training materials printed on paper. Security Officers who are on leave or off-duty may receive truncated information as it is not viable for trainer or Operations Executive or Manager to make return visit for one person. Officers are also not able to receive information real time as trainers require time to visit the sites. The time used to transmit information is thus lengthened and different for each individual site. New officers induction and SOP training is tedious and costly as it is done face-to-face.

08

KBA Group of Companies

AcuiZen Technologies Singapore

KBA is an organisation that undertakes multiple activities in the Marine Sector. This includes provision of WSQ and other training in a wide range of areas. KBA also facilitates the employment of personnel trained in its facilities by contracting with a large number of employers in the sector. KBA is frequently contracted by its customers to supply competent manpower. The requirements of such manpower are not always "black & white" and requires interpretation by KBA. This requires KBA to evaluate the potential applicants in KBA database for their existing knowledge and skills together with their work experience and identify gaps in their competencies. KBA also offers recommendations on specific knowledge interventions including training that may be used to fulfil requirements and in many cases also conducts such training. The process to match such knowledge, skills and experience is a very manual process and apart from the administrative work, is not a very efficient process.

09

NTUC Learning Hub

1. Biipmi

2. Dioworks

There is significant wastage both in terms of learners' time spent on courses and subsidies provided by the government when learners enroll in courses which are not suitable for them. Part of the reason has to do with the lack of tools to assess learner suitability for the course based on learner profiles and ability. Compounding the issue is that learners are not sure what kind of course they need to take to be ready to upgrade or move to a new industry. Their lack of awareness stems from not fully understanding the jobs on offer and what employers expect from the potential recruits. Finally, the same issue of a lack of suitable learner profiling results in ineffective learning since the courses are not personalized for them. Learners take courses without fully understanding the environment nor their own capability, resulting in wastage of resources and time. Learners are also frustrated when they cannot cope with the training or when the training is too simple for them.

10

X'prienz

Dioworks Learning

The Basic Food Hygiene Course is a mandatory course for food handlers working in the F & B industry. Despite the participants completing the class before they are allowed to commence work, there are still regular occurrences of hygiene lapses.

We believe that this is due to the following:

1. Insufficient post course support given to the participants

2. The constraints of time inhibits the participants from updating themselves with new Knowledge

We had observed that participants have poor knowledge retention and lack sufficient tools to gain updates on new hygiene practices & regulations As the F & B is a labor intensive industry, the F&B workforce generally do not have the time to re-attend the course due to their establishment's operation needs. Thus, a mobile learning platform will be useful to allow the flexibility to learn continuously whilst being out of the classroom and without disrupting the F&B operations.




11

Tan Tock Seng Hospital

Visionary

Schoolmen

Tan Tock Seng Hospital has developed a framework by which their staff are encouraged to follow when engaging each other and with the patients. This framework employs 6 engagement tools, models created by TTSH which guides their staff in engagement best practices. The models are taught in a 2 day in-class programme. Presently, there is no digital applications utilized to teach these engagement tools. The challenge is that the Programme is not able to address, Post-Programme follow-thru + application, Measurement of Impact and Return on Investment of Programme, Strain on current staff with existing and high Business As Usual commitments, Strain on volunteer staff who were roped into the Programme as additional facilitators, Real application of Programme Tools to transform the culture of hospital.

12

Ten & Han Trading (Old Chang Kee)

LogicMills Learning Centre Pte Ltd

Our company employs a substantial number of older workers. Older workers often forget procedures. They lack confidence. They have diminished mental acuity. They have health problems associated with aging and often find it difficult to engage new situations and accept change. The challenge is that there are few adult learning tools and programmes that take into account that the workers need help in dialect and also most training programmes target those entering the workforce, not those at the end of their careers.



---
innovPlus May 2017 Winners
CT01 - Singapore Institute of Technology & Bootstrap
CT02 - Leacov Singapore & ELDO Consulting
CT05 - The Resource Group & Biipmi
innovPlus May 2017 Challenge Teams and Statements



Challenge Owner

Solution Partners

Challenge Statements

01

Singapore Institute of Technology

Bootstrap

We are a tertiary education institution in Singapore, with a goal of producing work-ready graduates. We organise classroom-based soft skills/professional skills development workshops. However, the tight academic timeline of our overseas universities degree programmes leave insufficient time for students to go for such programs. While we envision for the content of these workshops to continue being useful to our alumni in their working lives, the current classroom-based mode of delivery does not provide such learning opportunities for our working graduates.

02

Designlab Innovation

Omnitoons

Seasoned trainers are engaged as facilitators in the program to share key tenets of entrepreneurship with their students. These trainers have little engagement opportunities with their students outside the classroom, and for the students, little motivation, if any, to constantly engage their trainers. The challenge is then to motivate both trainers and students to stay engaged and continue the learning beyond the 4 walls.




03
A+B Edu Tours and Travel

Biipmi

The company's tourist guides develop new knowledge as attraction information and pedagogical approaches and methodologies are updated continually. Such new knowledge could also help them impart contextual memories to tourists.




In fact, the entire tourism ecosystem extends far beyond tourist guides, and encompasses agencies, hotels, attraction owners and even members of the public.




The challenge is not being able to effectively and efficiently collect dynamic, moderated information and convert it into valuable learning opportunities for the guides.




04

Mastereign Enrichment

Biipmi

The Company's instructors create new knowledge whenever they conduct their programmes. Such knowledge is tacit and mainly resides with the instructors, a significant number who are associate instructors. Important tacit knowledge is therefore not effectively and efficiently captured within the corporate knowledge base, and cannot be tapped on by newly recruited instructors. Bringing these new instructors up to the requisite standards often take a long time because they can only experience and build on their own knowledge when they themselves are conducting the programmes.

05

The Resource Group

Biipmi

The failure rate of the mandatory Certificate of Employment Intermediaries (CEI) programme is very high, and there is practically no alternative prospective employment agents (EAs) can access to update their knowledge other than the appointed training centres. Moreover, much of the training conducted is didactic, and might not cater to the broad learning needs of the prospective EAs.

06

Leacov Singapore

ELDO Consulting

In the security services industry, realistic training is critical in areas such as identifying and managing bomb threats and counter-terrorist activities. Without a realistic training environment, trainees may not be prepared in the event of a real incident on how they should carry out their roles and responsibilities. As we move into blended learning, how can we enhance learning to make it more meaningful and real and ensure that it is "internalised" so that what is learnt will be effectively carried out at the workplace?

07

VG Link

ARzap Studio

Currently the training and knowledge acquisition that is happening in the company is up to staff's resourcefulness in extracting knowledge content from the internet. This approach is risky as relevance and validity is hard to verify. Skills and knowledge acquired is also not easily passed on to new staff. The challenge is to develop a learning tool that aid the staff to access useful real-time information and a pipeline to pass our knowledge and experience to the next generation of staff.
innovPlus November 2016 Winners
CT07 - Prince's Landscape and Construction & Retail Asia Academy
CT04 - Coleads Business Consultants, FP Consultants, Sproutlearn & Coursepad
innovPlus November 2016 Challenge Teams and Statements



Challenge Owner

Solution Partner(s)

Challenge Statements

01

AGB Education Centre

Revelations Production

Career Exploration Company flagship product is a ground-breaking programme which melds core employability skills with industry specific job based skills to enable a participant to be fully aware of their career direction, then embark on a journey to acquire the target industry skills before finally being placed in a job. This holistic pathway is unlike any other offered in the market and equips learners with generic employability skills while also arming them with core industry relevant skills. The programme comprises three key components: Core Employability Training, Career Exploration and Industry Skills training blended within a 2 month timeframe so that graduates get the most holistic training pathway leading them from post to post while acquiring new skills and knowledge.




02

ASRETEC Pte Ltd

1. 33 Technologies

2. Arzap

There is a lack of a seamless flow from registration of trainees to documenting and tracking their learning experience as well as a severe lack of retention of skills and knowledge acquired during training caused by a multitude of reasons.




03
BLTC

LDR Technologies

Currently, the organization conducts its teaching in the classroom with pure face-to-face interaction between the trainers and the students to pick up languages. However, the organization strongly believes that learning of language can be extended beyond the classroom by transforming its content onto the mobile platform. This will enable the organisation to innovate its learning approach with location-based technology. Through mobile technology, the organisation will also be able to achieve a greater outreach on m-learning platform.

04

Coleads Business Consultants

1. FP Consultants

2. Coursepad

3. Sproutlearn

As a professional service firm, we operate a lean manpower resource team and experienced frequent staff turnover which is normal in our sector. When we recruit new or replacement staff, we face time and manpower constraints to provide them with updated and adequate training (that will take at least 6 to 12 months) so that they are able to perform effectively and efficiently within a short span of time to achieve the business outcome we desire. In addition, as a professional service provider, all our work deliverables must comply with the respective legislation. We deal with many legislations concurrently, hence keeping up with all the changes and disseminating them to staff promptly poses great challenge for us. Hence, we face non-compliance and professional negligence litigation risks if our work deliverables are not compliant with the latest regulatory requirements.




05

The Flame Centre

Playware Studios

Many instructional designers wrestle with determining constructive alignment for their courseware. They spend time crafting targeted learning objectives, curating relevant content, identifying suitable delivery frameworks (e.g., blended, elearning, games and virtual reality), instructional and pedagogical methods and finally determining the correct assessment methods. Constructive alignment is determined if all the above are strongly supportive and linked to one another. This process is time consuming.

On the other hand, the courseware audit process is manual, time consuming and resource-intensive amongst other challenges to ensure quality of courseware. Therefore we need "Watson – equivalent" in the L&D field – a system that has curated courseware content and algorithm for courseware development and assessment to create an output that assesses courseware quality and gives recommendation for courseware improvement.




06

MAGES Institute of Excellence

1. Coursepad

2. Sproutlearn

There is always a trend of growing content related to the topics we teach and the areas covered, we are looking for a medium where we can aggregate relevant and most updated content that we feel is most suitable, and create a learning path with bite-sized learning chunks for our candidates that we feel is the best suited for his / her success. Also learners become more informed, and have more control over when, where and how they access information in their day-to-day lives.




We are on the look-out for true learner centred tool which is simple and efficient for engaging today's learners that provide high retention through its ingenuity. We are looking to use such a tool / platform / technology to build a revenue model around it and develop a new learning content delivery medium to deliver our courses innovatively.




07

Prince's Landscape and Construction

Retail Asia Academy

How can my company leverage on mobile technology to make learning On-The-Job (OJT) bite size, enjoyable, manageable and accessible to all.




My company desires to promote workplace work-based learning to the staff, inculcating the concept that learning should happen all the time within the work environment, not just in the classroom. However, creating and delivering OJT contents over many widely spaced worksites is a significant challenge to the implementation of the OJT. This solution should not hinder the current work processes and yet plays an important role in the daily work activity.

08

SMER Pte Ltd

AcuiZen Technologies Singapore

It is a constant challenge to assess suitability of employees for job vacancies as most job applicants will only list their paper qualification and work experience which might not directly linked to their paper qualification.




Many PMETs think that obtaining paper qualifications is their ticket to a good job. For employers, actual skills and knowledge to deliver the work is more important than paper qualification and non-relevant work experience. Such capability to deliver goes beyond paper qualification into how the candidates retain, apply and continue to learn after obtaining that paper qualification.




As such, we need a mechanism to help learners effectively deploy acquired skills and knowledge on a "near real-time" basis and also to track, reward and recognize their on-going lifelong learning journey beyond the classroom. Currently, we seem to hire based on paper qualification as there is no other means to assess a candidate before actual employment take place.
---
innovPlus April 2016 Winners
CT01 - Wong Fong Academy, Play2Lead & EON Reality
CT02 - Bootstrap, Playware Studios & Three Learning
CT06 - GIANTECH Engineering, IO Resources & Gnowbe
innovPlus April 2016 Challenge Teams and Statements



Challenge Owner

Solution Partners

Challenge Statements

01

Wong Fong Academy

1. Play2Lead

2. EON Reality

Content relating to Workplace Safety and Health are taught using traditional classroom training method. Content relating to Workplace Safety and Health require learners to develop a mind set for safety. This is best achieved through an authentic environment, like at the workplace. However this is not possible without exposing learners to risks. For instance, a dangerous environment cannot be created for a learner to understand the importance of safety when working at heights.

02

Bootstrap Pte Ltd

1. Playware Studios

2. Three Learning

Parallel with IE Singapore's vision of empowering local enterprises to spread their wings into foreign markets, Our company is an academy that envisions itself to be the center of excellence that provides leading-edge skills development solutions to retailers, for them to level up and triumph in Asian markets.




Through innovation in integrated skills development solutions, we aim to enhance workforce competitiveness, productivity and business performance for Singapore-based retail companies with offices in Asian cities. We sought to not only explore front-line insights that stretch retail boundaries, but also, to deliver them through innovative platforms by leveraging on mobile technology, practical coaching and formal learning to best facilitate the transfer of learning into practice that delivers business results.




03

Zalora SEA

Parenthesis

Our company is a young e-commerce company, present in 9 countries. The company has expanded rapidly in a short span of time and has not been able to concentrate on L&D till recently. This year, the company is moving towards developing an L&D programme for its employees, on an extremely limited budget. Some internal training programmes have been organized to provide development opportunities to employees. Internal trainers teach their area of specification to selected employees. List of Massive Open Online Courses are provided to Employees. Some e-learning modules are created in-house for selected employees.




04

Salad Stop Pte Ltd

1. Flame Centre

2. Traineum

Our challenge is to get our work force out of the operation and into the office for training. What is absorbed in classroom training is easily forgotten during the hectic workday and repetition is key. Language barrier is another barrier for successful learning. As we continue our international expansion, we face challenges in translating our training materials. We also face a continuous challenge of updating our training materials and especially videos.




05

Nava 1872 Pte Ltd

Rockmoon Pte Ltd

How to ensure better delivery of training to staff, ensure knowledge retention and ROI Tracking Training and Development of Retail Service Staff. We are a retail focused organization with our own shops around Singapore and the region. Our Training method is very traditional, done with print out manuals. It is hard to calculate the ROI on training. We want the solution to be online, mobile and scalable.

06

GIANTECH Engineering

1. I-O Resources

2. Gnowbe

The company is in-charge of a diverse range of marine equipment onboard marine vessel. These include Inert gas systems, boilers, compressors, PV Valves, sensors. Some of these equipment are not commonly covered in marine academies because they are highly sophisticated. The company has embarked on a series of training re-organisation. Creating videos on how to repair certain ship-board equipment, sharing sessions by senior engineers and documentation of the processes via LMS. However, it still takes 8 months for a new engineer to be proficient.




The challenge is to help the company incorporate an effective system to codify, capture and store both explicit knowledge and tacit skills with regards to the engineering of these equipment. Explicit knowledge like operation manuals, service logs, certificates need to be organised on a single platform to allow the engineers and ship crew to be able to access them at the right place and at the right time. Thereafter methodologies and trainings are needed to transfer the tacit part of knowledge.




07

Wing Tai Retail Management

1. Play2Lead

2. EON Reality

The company is Singapore's leading fashion and lifestyle company, with about 14 key brands and 125 outlets in Singapore. The Problem of labour crunch causes deteriorating service standard. Fatigue, young yet less committed staff are not interested in attending service related training programmes to equip themselves with the skills of delivering excellent customer service.