Getting Started as an Adult Educator
Careers in Adult Education
When people think of adult education, the picture that most readily comes to mind is that of a trainer in areas such as soft skills and technical skills. However, the adult education landscape is far wider than that, occupied by different professionals playing different roles.
Which role or roles do you play?
Adult Educator
The adult educator (AE) delivers more than just training. An AE can also perform tasks which relate to the direct activities of development and training for the continuing education and training (CET) of the workforce. These may include learning needs analysis, design, development, facilitation and assessment. While many adult educators often operate on a freelance basis, many of them are engaged by training organisations across all the different industries.
Training Management Professional
The core business functions in training organisations are typically managed by training management professionals. These functions include the management of programmes, curriculum, assessment, training resources, manpower, learning systems, quality assurance, compliance and administration.
Human Capital Management Professional
Closely related to the AE role is that of the human capital management professional. This role typically exists in organisations or is held by independent consultants, and relates to the conceptualisation and implementation of holistic human resource development and management interventions to help organisations better respond to changing workplace demands and improve performance.
The Adult Education Landscape
There is an increasing need for industry practitioners from various sectors to be equipped with Training and Adult Education (TAE) skills to be able to effectively transfer their domain expertise to others in the industry in order to raise the capability and productivity of the Singapore workforce. With technological advancements and disruptions across industries, there has been increased focus in aligning career pathways, redefining job roles and deepening skillsets within each sector.

The Skills Framework for TAE is an integral component of the Education Industry Transformation Map. Developed by SSG together with employers, industry associations, education and training providers, and unions, it provides key information on the sector, such as career pathways, occupations/job roles, relevant, existing and emerging competencies required, as well as training programmes for continuous professional learning and upgrading.
More information on the Skills Framework for TAE
How You Can Adopt the Skills Framework with IAL's Supplementary Guide
Skills Framework for Training and Adult Education
The Skills Framework is a SkillsFuture Initiative developed for the Singapore workforce to promote skills mastery and lifelong learning. Developed by SkillsFuture Singapore (SSG) together with employers, industry associations, education and training providers, the Skills Framework for Training and Adult Education provides useful information that would equip individuals to make informed decisions about career choices, as we as take responsibility for skills upgrading and career planning. It focuses on the skills and competencies required for training and learning related functions, and is important to be applied with considerations of the other industry Skills Frameworks to address the specific skills requirements for those industries.
The 2 main career tracks in Training and Adult Education: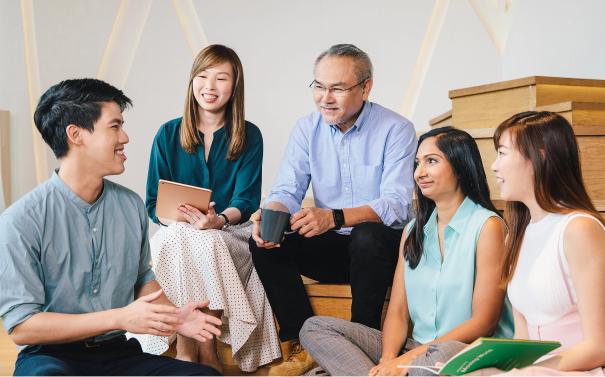 The Adult Education track comprises job functions in learning design, curriculum development, learning facilitation, assessment of learning competence, learning technology integration, and providing consultancy and advisory services to drive business performance.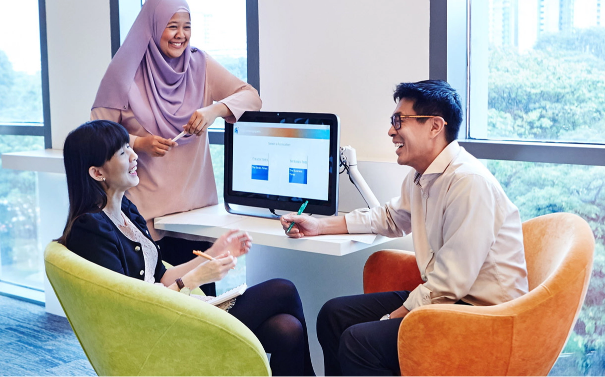 The Learning Management track comprises of job functions in the management and support of learning programmes, systems and technology management and implementation; quality assurance of learning programmes and driving business development.
More information on the Training and Adult Education Skills Framework
The Training and Adult Education WSQ Framework
To support the Continuing Education and training (CET) needs of the different industries in Singapore, the TAE WSQ Framework was developed by what was formerly Singapore Workforce Development Agency (WDA) to raise the capabilities and professionalism of CET professionals. Five key competencies have been identified in this framework:
Human Resource Development
Identify skills gaps to meet individuals' and business organisations' needs in a competitive environment
Learning Design and Development
Design and develop learning (or instructional) plan for facilitated, workplace-based and technology-enabled training programmes
Delivery and Assessment
Develop learning solutions to produce desired outcomes, measured via assessment processes
Evaluation and Research
Evaluate the effectiveness of a training programme or event to enhance current and future learning by gathering, analysing and interpreting data to make evidence-informed decisions
Policy, System and Capabilities Development for CET
Develop and facilitate workforce skills upgrading through engaging stakeholders, and understand foundational principles underpinning the WSQ system
Under this framework, the following WSQ programmes are available to qualify AE and CET professionals to perform the roles of WSQ Trainer, Assessor and Curriculum Developer.
WSQ trainer and assessor (in-house)
WSQ trainer and assessor (public)
More information on the TAE WSQ Framework (PDF, 0.7MB)
WSQ Adult Educators' Qualification Requirements
Adult educators (AEs) who are engaged by WSQ Approved Training Organisations (ATOs) will have to comply with the WSQ Adult Educators' Qualification Requirements as shown in the table below:
WSQ Trainer and/or Assessor
WSQ Master Trainer (applicable for in-house WSQ ATO only)
More information
Becoming a Freelance Adult Educator
A freelance adult educator (AE) is someone who has the flexibility and autonomy to undertake different work assignments related to training and adult education (TAE). The nature and demand of assignments are influenced by many factors, including:
The products and services the freelance AE can offer

Clients' requirements and expectations

Economic conditions (eg. industry outlook)

Government policies (eg. SkillsFuture initiative, new regulations)
Tasks are typically assignment or project-based with one or multiple clients. Remuneration is typically paid on an hourly or project basis.
The reasons why one becomes a freelance AE vary from individual to individual. Some may be driven by the passion for developing others. Others may already be doing some form of AE work and see freelancing as a natural progression, as they have networks and ready assignments at hand.
Regardless of the motivations, it is important to know the realities of freelance AE work and its challenges. The most important requirement in starting a freelance AE career is having domain expertise (eg. manufacturing, healthcare, soft skills) that you are confident in, and which you know there will be a demand for. If you are completely new to TAE without any clear domain expertise to base your products or services on, the journey ahead may be challenging.
A freelance AE may be involved in jobs or assignments that relate directly or indirectly to the development of the workforce. Areas of work may include:
Learning-related analysis of an organisation, industry, job role, work environment and practices, and learners

Design, development and review of learning interventions (e.g. classroom learning, workplace learning, technology-enabled learning)

Facilitation and assessment of learning

Evaluation of learning effectiveness
The level of engagement in these activities is dependent on your unique expertise, products and services, networks, referrals as well as industry demand.
Typical roles that freelance AEs take on include workplace trainer, trainer, learning facilitator, assessor, instructional designer, courseware developer, curriculum developer, consultant, human capital management specialist and organisational development specialist. You can find out more about these roles here.
You may be entering this profession purposefully, intending to craft a sustainable career or business out of TAE, or are perhaps just trying out opportunities in doing work related to TAE. As part of your exploration, it is important that you consider your value proposition, past work experiences and activities, areas that you like and dislike, and have a clear understanding of your personal attributes, values, interests, abilities and requirements in becoming a freelance AE. Having an awareness of what you can offer and how you position your product and services, as well as your professional identity and unique branding, will form a good starting point.
Here is a diagnostic tool to help you consider your possible next steps:
Has Training and Adult Education (TAE) experience?

Yes

Yes

Yes

Yes

No

No

No

Has Relevant Training Certification?

Yes

Yes

No

No

Yes

No

Yes /

No

Has Networks and is able to get assignments?

Yes

No

Yes

No

Yes

Yes

No

What you need to do next:

Apply to training organisations as associates/consultants

Apply for 'AE Mentors' programme

Apply to training organisations as associates/consultants

Apply for 'AE Mentors' programme

Accumulate AE experience through assignments

Accumulate AE experience through assignments

Take career advisory self-assessment for aspiring AE




Set up a training-related business

Apply to training organisations as associates/consultants

Set up a training-related business

Apply to training organisations as associates/consultants

Join Adult Education Network(AEN) to network with other AEs

Obtain relevant qualifications in TAE (eg. Advanced Certificate in Training and Assessment)

Take career resilience self-assessment




Accumulate AE experience through assignments, then apply for AE Professionalisation

Join Adult Education Network(AEN) to network with other AEs

Accumulate AE experience through assignments, then apply for AE Professionalisation

Join Adult Education Network(AEN) to network with other AEs






Write to an AE career advisor for advice




Join Adult Education Network(AEN) to network with other AEs




Join Adult Education Network(AEN) to network with other AEs









Life as a Freelance AE
The work of a freelance AE can be multi-faceted and the journey of each AE is unique. Some may find their footing in training-related work, while some may thrive in technology-enabled learning.

Here are four short videos where you can take a peek at a typical day in the life of a freelance AE. Hear their stories on how they establish themselves in as an adult educator. We hope that the sharing can provide some insights into the triumphs and challenges of being a freelance AE.
Want more? Here are three more accounts by real freelance AEs. The identities of two of them have been changed to protect their privacy.
Resources and Tools for Freelance Adult Educators
Freelance AE Career Advisory Self-Assessment Questionnaire
Through research carried out over the years by IAL on what it takes to be a successful freelance AE, we have discovered a few key ingredients. We have used them to create an AE Career Advisory self-assessment questionnaire. This questionnaire prompts you to think about what products and services you can offer, the type of clients and assignments you will probably have access to, and make plans to mitigate potential challenges.

It takes about 10 minutes to complete this self-assessment questionnaire and a report will be generated after completion.
Take the Questionnaire
If you have further questions after taking the self-assessment, and would like to speak with a real-life freelance AE for advice, sign up for our 2 hour programme "In conversation with AEs: Should I Become a Freelance AE?". Please note however, that this is an advisory service and does not provide assignment-matching opportunities at IAL or elsewhere.
Useful Links
The following are some links that relate to freelancers in general:
Self-Care
During times of transition, one may feel anxious or stressed out and face difficulties in making adjustments. To help cope with such stresses, the National Healthcare Group Polyclinics has made available online a list of simple and easy-to-use stress reduction methods.
For more information on health-related topics, the Health Promotion Board website provides articles and readings on topics such as chronic disease, healthy living, mental health, workplace health and many more.
Networks and Initiatives for Freelance Adult Educators
Adult Education Network (AEN)
The Adult Education Network (AEN) is a professional membership scheme of IAL that targets the professionalisation and continual skill development of the training and adult education (TAE) professionals. AEN seeks to foster a competent, vibrant and dynamic TAE community by offering Continuing Professional Development (CPD) programmes and events that are aligned to the TAE Skills Framework. It also encourages pedagogical innovation and collaboration through networking, business and project opportunities.
Special interest group (SIG) activities
Continuing professional development programmes & events
Job & business opportunities
Access to IAL library & online resources
AEN Benefits
AEN LinkedIn group
AE Professionalisation
The Adult Education Professionalisation (AEP) is aimed at creating a strong, dynamic and forward-looking AE profession in Singapore. AEP aims to advance the professional standards and identity of AEs as professionals recognised for both pedagogical and professional excellence. As a new establishing freelance AE, AEP can serve as a milestone for you to work towards.
For more information