In Conversation with AEs: Should I Become a Freelance AE?
AE Career Advisory
Course Duration: 2 hours
AEN Member
Total Course Fee
S$16.05
Non-AEN Member
Total Course Fee
S$16.05
Others
Total Course Fee
S$21.40
Notice
This is a fully online session conducted via ZOOM. Participants can participate in the session from any venue of their convenience with a laptop that is compatible with ZOOM. More details on participating in the session will be send to the confirmed registrants.
What Is The Session About?
"The past exists only in our memories, the future only in our plans. The present is our only reality." Robert Pirsig
The idea of becoming a freelance Adult Educator (AE) can be exciting, rewarding yet daunting. It may be a potential career option for exploration to develop a business, fulfil personal aspiration and/or meet work-life arrangements. The motivation varies from individuals.
As potential freelance AEs plan and find a footing in this field, being aware of the nature of work, realities of being a freelance AE and its challenges are important. In this 2-hour session, the facilitators will relate their personal journey, share information on the current Training and Adult Education landscape, and facilitate a discussion to explore the readiness of individuals in becoming a freelance AE.
---
What Does The Session Cover?
This session aims to:

Offer perspectives to individuals who aspire to become freelance Adult Educator; and

Provide a platform to share information pertaining to Adult Educator landscape.
Who Is It Suitable For?
This session is meant for individuals who are considering becoming a freelance Adult Educator.
Course Funding and Policies
Payment
Please proceed to make payment via eNets/credit card (VISA or MasterCard) at the end of the registration process. Kindly note that the system will automatically cancel the registration if full payment has not been successfully processed by 11.59pm (Singapore Time) on the same day of the registration. You will have to reapply for the course, subject to availability of vacancy at the point of your re-registration.
---
Additional Funding Available, If Applicable
Singaporeans aged 25 years old and above are eligible for SkillsFuture Credit which can be used to offset the selected programmes' fees for self-sponsored registrations only.
Please note the submission period for your SFC claim via MySkillsFuture needs to be within 60 days before the course start date (date inclusive). If your course start date is more than 60 days from the date of SFC application, the SSG-SFC portal would reject your application. In this case, you would need to pay the full course fees at the end of your course application.
---
Rescheduling
Request for rescheduling imust be submitted to IAL 2 weeks before the commencement of programme. Reschedule requests that come mid-way through training has to be supported by valid reasons; substantiated by references as evidence; such as a doctor's note; or a hospitalization chit.
Please submit your request to reschedule your course at here. A non-refundable administrative fee of S$53.50 (with GST) applies for the request and the next available slot will be offered
---
Withdrawal
Request for withdrawal from a programme is subjected to review by IAL and the decision is final. IAL reserves the right to request for supporting document(s). A non-refundable administration fee of S$53.50 (inclusive of GST) is applicable for withdrawal request. If the withdrawal notice is given less than 2 weeks before the programme start date, the paid fees will not be refunded.
---
Corporate Run
For dedicated corporate runs with a contract signed with IAL, billing and payment will follow the terms of the signed contract. Otherwise, payment would be expected upon registration.
About The Speaker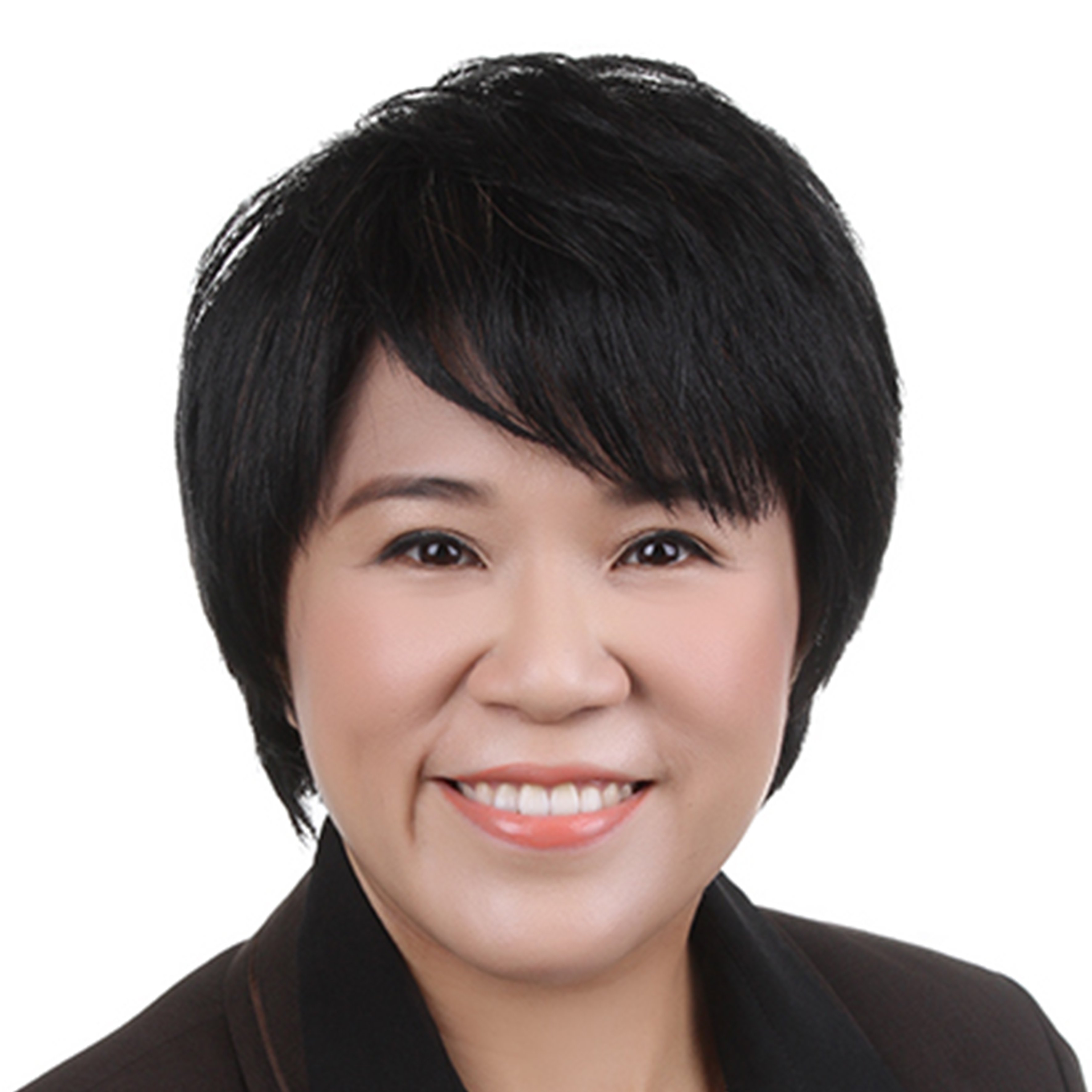 Cynthia Lau (Ms)
Principal Learning Facilitator and Designer | Fastrek Learning Pte Ltd
Cynthia Lau is an energetic and enthusiastic facilitator who thrives on creating engaging, inspiring and practical learning experiences. Her key focus is to enable individuals and organisations to achieve sustainable results and performance from learning. Since 1997, Cynthia has designed and developed various training programmes for business and sales processes, leadership and team development, and innovation and change management. She is currently an adjunct adult educator with the Institute of Adult Learning, (IAL) Singapore.
Cynthia's more notable achievements include designing and delivering capacity building and reform programmes for public service in emerging economies such as Laos, Cambodia and Sri Lanka. Besides this, her international experience also covers training participants in Australia, Africa, India and the Dutch Caribbean. Some of Cynthia's past clients in Singapore include AVNet EM, Becton Dickinson BD Medical, Economic Development Board, Defence Science and Technology Agency, National Computer Systems, Singapore Police Force, Ministry of Education, Ministry of Defence, Ministry of Home Affairs, Symrise Asia Pacific, Vopak Singapore and Zuellig Pharmaceuticals.
In the last few years, Cynthia was involved in developing modules for the WSQ Advanced Certificate for Learning and Performances (ACLP) and the WSQ Diploma in Design and Development of Learning for Performance programmes(DDDLP). In addition, she has also developed the curriculum for a Career Conversion Programme (CCP) for Citizen Journos.
Cynthia holds a Masters in Education (Training & Development) from the University of Sheffield and a B.Soc Sc (Hons) in Sociology from the National University of Singapore. She also possesses a Certificate IV in Training and Development (Australia), Advanced Certificate in Training and Assessment (ACTA) and Diploma in Adult Continuing Education (DACE). As a career guidance professional, she holds an Advanced Certificate in Career Facilitation and completed the Certificate in Hope Action Theory.
She has been a Special Adult Educator (SAE) under the Adult Educator Professionalisation scheme since 2015.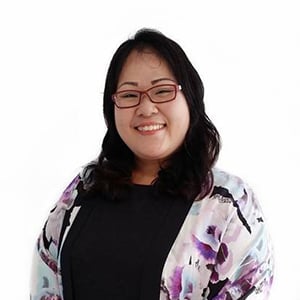 Clare Poon (Ms)
Adult Educator | Institute for Adult Learning
Ms Clare Poon is a freelance Adult Educator with the Institute for Adult Learning. In her fifteen years of experience in the retail, healthcare and training industry, her work involves frontline retailing; deliver customer service programme locally and overseas; design and develop curriculum; conduct stand-up training; audit training programme; provide consultancy; facilitate workplace learning project; and provide career development guidance. Clare enjoys meeting people and creating meaningful opportunities to enable learning.
Progressing from projects that revolve around the Workforce Skills Qualification, her recent focus is skewed toward workplace learning and career development facilitation. Clare holds a degree in Master in Training and Development (MTD) from the Griffith University.
Professionally, she holds a Diploma in Adult and Continuing Education (DACE) and Advanced Certificate in Career Development Facilitation (ACCDF) from the Institute of Adult Learning; and Advanced Certificate in Training and Assessment (ACTA) from the Singapore Institute of Management.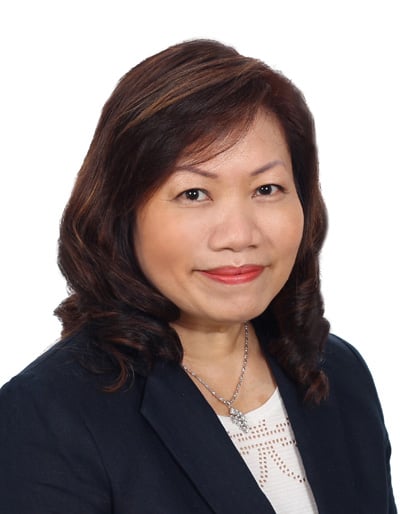 Ms Patrina Loo is an accomplished freelance Adult Educator (AE) in learning facilitation, coaching and consultation. Having worked with a diverse profile of learners both locally and overseas, she has designed and facilitated training in Service Excellence, Service Quality and Team Building. She engages with clients from a broad spectrum of industries to address training needs, design and contextualises programs to build capacities and sustain team performance. Known for her vibrant style of engaging learners, she is passionate about creating meaningful learning experiences. Patrina's involvement with Institute of Adult Learning's (IAL) spans from initiatives in sectoral research and interventions in Learning and Performance Transformation (LPT), to enhance Continuous Education and Training (CET) effectiveness for the security and retail sector, to career development facilitation in support of Developing Freelance Adult Educators.
Patrina holds a Master in Training and Development (MTD) from Griffith's University, a Diploma in Adult and Continuous Education (DACE) and Advance Certificate in Career Development Facilitation (ACCDF) from IAL and Advance Certification in Training and Assessment (ACTA).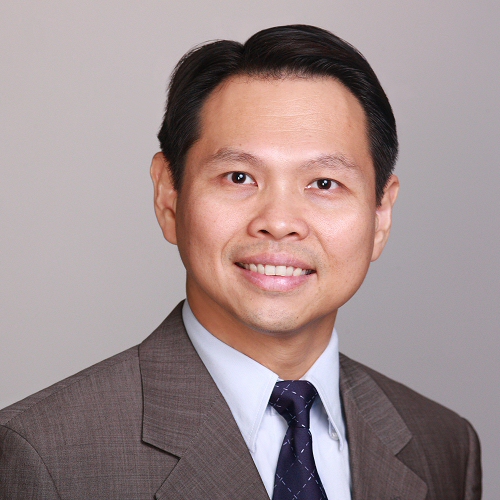 Kang Yam Lee (Mr)
Chief Learning Curator | The Flame Centre Pte Ltd
Kang Yam specialises in curriculum and instructional design, competency development and career coaching. Life in the training and development field brought him to many companies and countries in the Asia Pacific. KY has conducted workshops for companies such as First Data Corporation (China, Singapore and South Korea), Schneider Electric (China), Rio Tinto (Australia), Sabre Technology (India) and Swiss Re (Australia, China and Singapore). Kang Yam holds a Master of Business Administration (Strategy) from Nanyang Business School, Nanyang Technological University and a 2nd Upper Honours in Economics, Bachelor of Arts and Social Sciences, National University of Singapore. He also has an Advanced Designing Learning Certificate by Association of Training and Development (ASTD) and is qualified to administer/interpret DISC Profiles. Kang Yam speaks English and conversational Mandarin.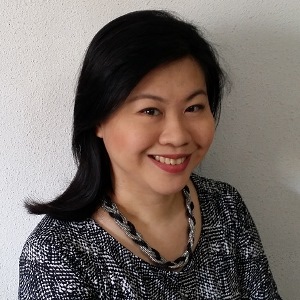 Kris Loy specialises in HR Development, Business Process Management, Business Development & Marketing in the retail, F&B and Hospitality sectors and has over 20 years of experience working with all levels within organisations in the field of Human Resource Development (including courseware design and development, training management, organisational learning, workplace learning and facilitation) at national and industry levels. In the last 12 years, she has worked closely with the retail industry in Singapore to support its people development needs by offering education and training programmes that help to enhanced their professional capabilities.

Kris holds a Master of Arts in Lifelong Learning from UCL-IOE, a Graduate Diploma in System Analysis from NUS-ISS, a Bachelor of Science in Management from UMIST, a Diploma in Marketing from Singapore Polytechnic and a Diploma in Adult and Continuing Education from IAL. She is also appointed as a SkillsFuture Mentor and Business Advisor to SMEs by SPRING Singapore and a certified Workplace Learning Specialist with IAL.
Enrol Now