Social Media 101 for Coaching, Training & Education Businesses
Steven Koh (Mr)
Course Duration: 7 hours
AEN Member
Total Course Fee
S$84.53
Non-AEN Member
Total Course Fee
S$253.59
Others
Total Course Fee
S$845.30
What to to bring: Mobile Device to access the internet.
Notice
This is a fully online session conducted via ZOOM. Participants can participate in the session from any venue of their convenience with a laptop that is compatible with ZOOM. More details on participating in the session will be send to the confirmed registrants.
What Is The Session About?
The rise and expansion of social media has brought about countless ways to connect with people and organisations, regardless of geographical location. This increased connectivity also brings with it numerous new opportunities for adult educators to engage with current and potential new markets. By interacting with these new markets, adult educators are able to promote their work, grow their business, and attract new learners.
Learn how to harness the power of social media to enhance your adult education practice by creating an online presence for your business within the social sphere. Developing your understanding of how to plan and produce high quality online content, you will be better equipped to reach out and engage with clients both online and offline. You will also learn about the forms of behaviour and online etiquette required of a business entity, which will often differ somewhat from that of a personal social media user.
This hands-on one-day workshop will introduce you to social media not just as a way to connect with friends, but as a powerful tool for your coaching, training, or education business. It will cover topics such as social media etiquette for businesses, content planning and development, and how social media can be a vital tool in establishing a positive brand image online. With practical coaching, hands-on practice sessions, and personalised feedback, you will leave the session with a complete social media plan for your business, and also have the opportunity to become part of a social learning community, which will offer you the opportunity to apply what you have learned and continue upgrading and developing your social media skills.
---
What Does The Session Cover?
By the end of this programme, participants will:

Understand the different ways social media can be used as an effective media by organisations and businesses to enhance their outreach

Be able to develop excellent online relationships and engage potential learners and clients to generate more leads

Be able to create and publish good quality online learning content to show case their experience and expertise

Be able to develop a structured content plan and establish their business brand

Be able to develop and implement an effective social media plan in order to excel in their business, both online and offline
Who Is It Suitable For?
Adult Education: Individuals involved in learning design, curriculum development, learning facilitation, competency assessment, integration of learning technology, or those involved in consultancy and advisory services relating to business performance
Learning Management: Individuals involved in the management or support of learning programmes, systems and technology management and implementation, quality assurance of learning programmes, and business development
Course Funding and Policies
Payment
Please proceed to make payment via eNets/credit card (VISA or MasterCard) at the end of the registration process. Kindly note that the system will automatically cancel the registration if full payment has not been successfully processed by 11.59pm (Singapore Time) on the same day of the registration. You will have to reapply for the course, subject to availability of vacancy at the point of your re-registration.
---
Additional Funding Available, If Applicable
Singaporeans aged 25 years old and above are eligible for SkillsFuture Credit which can be used to offset the selected programmes' fees for self-sponsored registrations only.
Please note the submission period for your SFC claim via MySkillsFuture needs to be within 60 days before the course start date (date inclusive). If your course start date is more than 60 days from the date of SFC application, the SSG-SFC portal would reject your application. In this case, you would need to pay the full course fees at the end of your course application.
---
Rescheduling
Request for rescheduling imust be submitted to IAL 2 weeks before the commencement of programme. Reschedule requests that come mid-way through training has to be supported by valid reasons; substantiated by references as evidence; such as a doctor's note; or a hospitalization chit.
Please submit your request to reschedule your course at here. A non-refundable administrative fee of S$53.50 (with GST) applies for the request and the next available slot will be offered
---
Withdrawal
Request for withdrawal from a programme is subjected to review by IAL and the decision is final. IAL reserves the right to request for supporting document(s). A non-refundable administration fee of S$53.50 (inclusive of GST) is applicable for withdrawal request. If the withdrawal notice is given less than 2 weeks before the programme start date, the paid fees will not be refunded.
---
Corporate Run
For dedicated corporate runs with a contract signed with IAL, billing and payment will follow the terms of the signed contract. Otherwise, payment would be expected upon registration.
About The Speaker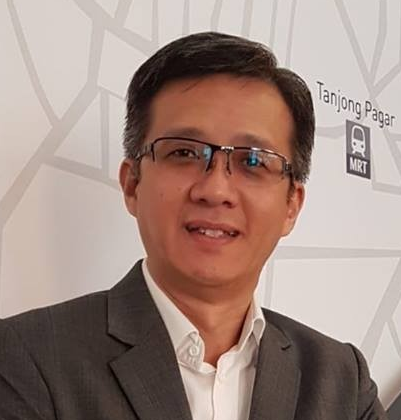 Steven Koh (Mr)
CEO | Trillion Training (S) Pte Ltd
Steven Koh is an established speaker, specialist adult educator (SAE) and social media guru with over 25 years of industrial and management experience in the TAE industry as a speaker, learning facilitator, curriculum designer, and business consultant. He is the founder of Community of Learning (Singapore), a Facebook group. The community is currently a vibrant social learning community online with over 3000 leaders, professionals and adult educators.
Steven was invited to speak many learning seminars. He has spoken in many seminars with good reviews. He has also organized many learning seminars such as COL Lifelong Learning Seminar. He is an experienced social learning community leader with a rich set of experience in social media. Through using latest social media and online technologies, Steven helps organisations to develop a blended online-and-offline social learning platform which members can learn at anytime and anywhere. He was the lead for Facebook Community Leadership Circles Singapore. He has built a community for over 150 community leaders in Singapore. In addition, Steven has conducted various social media training for community leaders and managers. Currently, he is the chair for Special Interest Group (SIG) for Social Learning at Institute for Adult Learning Singapore.
Steven's Qualifications Include:
Certified Workplace Learning Specialist (CWLS)
Diploma in Adult and Continuing Education (DACE)
Advanced Certificate in Training and Assessment (ACTA)
Master of Business, RMIT University
Bachelor of Science, NUS
Enrol Now