Level UP! DISC FLOW Behavioral Profiling Tool Workshop
Eve Thow
Course Duration: 14 hours
AEN Member
Total Course Fee
S$200.00
Non-AEN Member
Total Course Fee
S$600.00
Others
Total Course Fee
S$2000.00
Course Dates
For groups of at least 15 people, customised run dates are available, contact us for more details.
What Is The Session About?
DISC FLOW, a behavioural assessment tool, aids Adult Educators by customising teaching, communication, and conflict resolution. Identifying Dominance, Influence, Steadiness, and Conscientiousness styles help create engaging, inclusive classrooms, adapting methods for diverse learners. It enhances teamwork, feedback, and personal growth. While useful, DISC FLOW should complement, not replace, holistic understanding of individuals.

DISC is one of the most renowned and reliable tools around for more than 40 years that is extensively researched and time-tested. Every year, more than one million people use DISC to improve personal and team effectiveness as well as leadership mastery.

The DISC language is based on observable behaviour. Throughout history, people have observed basic behavioural characteristics, and in recent years, these observable characteristics have been validated by numerous scientists and researchers. Assessments have been developed to assist people in maximising their personal potential and the potential of human resources throughout an organisation. In order to ensure that the DISC Flow® is reliable, Cronbach's Alpha was used. Cronbach's Alpha is a recognised and most commonly used measure of internal consistency and the result shows that DISC Flow® assessment is considered to be good and reliable.

This 2-day workshop introduces you to the powerful and impactful DISC FLOW, combining DISC and Emotional Intelligence. Knowing DISC and Emotional Intelligence related topics are not a pre-requisite for this workshop.

The foundation of all profiling tools lies in self-awareness, hence Self-awareness and emotional intelligence (EI) go hand in hand. EI refers to a person's ability to perceive their own emotions as well as the emotions of other people. Based on Cognitive Behaviour Model, our emotions, thoughts and behaviour influence one another. Someone with a high EI is able to effectively manage, regulate and respond better to different situation despite how they feel. EI is a skill that can be learned. By learning to express your own emotions in a healthy way, and practicing active listening in your relationships, you enjoy better relationships with others, display higher resilience when dealing with setbacks and also a better Communicator. You will learn the keys to help people work with unlock their potential.

People are complicated, emotions are complicated. The power lies in DISC FLOW is that it is simple to learn and easy to apply. The overall quality of your life improves because you are now enabled and empowered.

The approach - Your personalised DISC FLOW Report. Your report will be used throughout the 2 days.

When you signed up for the workshop, you will be invited to attempt an assessment to evaluate your DISC preferences and your perception of your emotional intelligence quotient.

On the day of the workshop, you will get a detailed personalised report that covers your prominent behaviour, your strengths, your communication styles, your awareness of self and others as well as combining DISC + Emotional Intelligence to identify your possible stressors and motivators, conflict management style and preferred work environment. The workshop will focus on understanding the values your report bring and how you can debrief a report 1:1.

The Methodology - Real case studies, engaging and interactive sharing and discussion, self-reflection and feedback, deep listening and observation, critical thinking and powerful questioning. From this 2-day workshop, your Communication skills will be elevated.

If you are interested and passed the assessments, the next step after the 2-day workshop leads to an advanced certification pathway. More information will be shared at the end of the session.
---
What Does The Session Cover?
By the end of the workshop, learners will gain understanding of / learn:

The DISC and DISC FLOW Model

Daniel Goleman's Emotional Intelligence Model

Cognitive-Behavioural Model / Therapy

Confidence and Resilience

Elevated Communication Skills

Profile Debriefing Techniques

Constructive Feedback Skills
Who Is It Suitable For?
Adult Education: Individuals involved in learning design, curriculum development, learning facilitation, assessment of learning competence, learning technology integration and providing consultancy and advisory services to drive business performance
Learning Management: Individuals involved in management and support of learning programmes, systems and technology management and implementation, quality assurance of learning programmes and driving business development
Get ready for an exclusive glimpse into the heart of the program!
Course Funding and Policies
Payment
Please proceed to make payment via eNets/credit card (VISA or MasterCard) at the end of the registration process. Kindly note that the system will automatically cancel the registration if full payment has not been successfully processed by 11.59pm (Singapore Time) on the same day of the registration. You will have to reapply for the course, subject to availability of vacancy at the point of your re-registration.
---
Additional Funding Available, If Applicable
Singaporeans aged 25 years old and above are eligible for SkillsFuture Credit which can be used to offset the selected programmes' fees for self-sponsored registrations only.
Please note the submission period for your SFC claim via MySkillsFuture needs to be within 60 days before the course start date (date inclusive). If your course start date is more than 60 days from the date of SFC application, the SSG-SFC portal would reject your application. In this case, you would need to pay the full course fees at the end of your course application.
---
Rescheduling
Request for rescheduling must be submitted to IAL 2 weeks before the commencement of programme. Reschedule requests that come mid-way through training has to be supported by valid reasons; substantiated by references as evidence; such as a doctor's note; or a hospitalization chit.
Please submit your request to reschedule your course here. A non-refundable administrative fee of S$54.00 w/GST ($50) applies for the request and the next available slot will be offered.
---
Withdrawal
Request for withdrawal from a programme is subjected to review by IAL and the decision is final. IAL reserves the right to request for supporting document(s). A non-refundable administration fee of S$54.00 w/GST ($50) is applicable for withdrawal request. If the withdrawal notice is given less than 2 weeks before the programme start date, the paid fees will not be refunded.
---
Corporate Run
For dedicated corporate runs with a contract signed with IAL, billing and payment will follow the terms of the signed contract. Otherwise, payment would be expected upon registration.
About The Speaker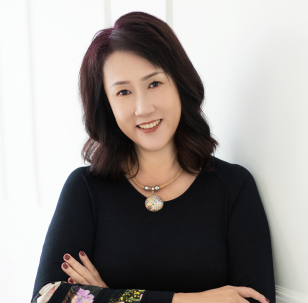 Eve Thow (Ms)
DISC FLOW Exclusive Partner, Master Trainer | Sage Power Biz Consulting Pte Ltd
Eve Thow has demonstrated history of working in the professional training & coaching industry for more than 15 years. Started as a TV Newsroom Broadcast Journalist, followed by Events Marketing before she found her calling in facilitating and training solution interventions.
A firm believer in people development and growth, her key focus is using behavioural assessment tools to enhance learning and application. A specialist using profiling tools, Eve is personally trained and learned from the experts based in UK, US and Europe. She uses these impactful and magical tools to facilitate discussion across APAC, helping leaders, teams and coach driven individuals to enhance awareness of self and others, strive and achieve results that are important to them. Using profiling tool as the foundation, as a trusted adviser, Eve creates psychological safe space, gather feedback, consult relevant stakeholders and get buy-in for training solutions intervention.

Eve is building a Community of Practitioners in Singapore to support the increasing local demands. The community is growing slowly but steadily. In less than 18 months since DISC FLOW comes to Singapore, Eve has certified 33 certified DISC FLOW trainers that comes from the institution, Corporate in-house trainers and also Adult Educators. Besides complying to the DISC FLOW global mandatory requirements to get a life-time certification, Eve has improvised and enhanced the certification program to be interactive, engaging and practical with real case studies to transfer both knowledge, skills and application to the certified trainers, with the purpose to help building confidence and competence, preparing them for many exciting opportunities await them. One of the early adopters for DISC FLOW is National Trade Union Congres.

A strategic thinker, planner and creator, one of Eve's key strengths lies in her infectious enthusiasm to inspire others to join her in a meaningful journey, able to turn visions into reality.

Effectively bilingual in English and Mandarin, Eve has facilitated and introduced training interventions for the following organisations across APAC: Microsoft, 3M, Allergan, Johnson & Johnson, Kenvue, Astrazenca, Bayer, Astellas, Danone, Phillips, GSK, Siemens, Piaget, Richemont Luxury, LVMH, Sephora, Coca-Cola, NIKE, Diaego, Singtel, ST Engineering, PSA, SAF and many others.
Enrol Now