Jumpstart Your Learning Design With Generative AI! - A Hands-on Essentials Workshop
Darren Tjan (Mr)
Course Duration: 7 hours
AEN Member
Total Course Fee
S$108.00
Non-AEN Member
Total Course Fee
S$324.00
Others
Total Course Fee
S$1080.00
Course Dates
For groups of at least 15 people, customised run dates are available, contact us for more details.
What Is The Session About?
In today's rapidly changing world, using Generative AI such as ChatGPT is fast becoming an essential skill for trainers and instructional designers. Not only can it help them create more effective and engaging learning experiences, but it can also help them stay ahead of the competition. Professionals in this field without these competencies may find themselves falling behind and at a disadvantage.

Generative AI has the potential to revolutionise the way instructional designers create and deliver learning experiences.This course is intended to help trainers and learning designers develop the skills and knowledge they need to use generative AI in their work, and make more informed decisions about when and how to use generative AI in their learning design. Participants will learn about the current developments in generative AI, the challenges and limitations, as well as best practices for using AI to augment the range of processes related to training, such as conducting needs analysis, designing course outlines, developing learning activities, content, assessments, and evaluations.

Less talk, more action! The emphasis of the course in on an immersive hands-on practice, specially contextualised for training and adult education (TAE) to engage participants in group projects, discussions, and hands-on practice to develop the skills required to effectively use generative AI, such as ChatGPT, to develop more interesting and relevant learning experiences for their professional practice.

By the end of this course, participants will create their own quizzes, role plays, and case studies using generative AI, which they can use as examples for future reference.
---
What Does The Session Cover?
By the end of the workshop, learners will be able to

Gain
knowledge-based learning objectives
such as:

Basic concepts of generative AI, including how it works, its capabilities, and its limitations.

Characteristics of effective learning activities such as quizzes, role plays, case studies, and scenarios.

Characteristics of effective prompt generation for use with generative AI.

Techniques of creating learning activities and materials with the aid of generative AI.

Ethical and legal considerations of using generative AI in learning design.

Gain
skills-based learning objectives
such as:

Use generative AI to assist in the Analysis stage of the ADDIE model and in setting clear, measurable learning outcomes.

Use generative AI with edtech tools to design and develop engaging and interactive learning experiences and activities, such as games, simulations, quizzes, role-plays, and case study scenarios.

Evaluate the appropriateness, potential risks, and ethical issues of AI-generated content within the context of learning design.
Who Is It Suitable For?
Adult Education: Individuals involved in learning design, curriculum development, learning facilitation, assessment of learning competence, learning technology integration and providing consultancy and advisory services to drive business performance
Learning Management: Individuals involved in management and support of learning programmes, systems and technology management and implementation, quality assurance of learning programmes and driving business development
Course Funding and Policies
Payment
Please proceed to make payment via eNets/credit card (VISA or MasterCard) at the end of the registration process. Kindly note that the system will automatically cancel the registration if full payment has not been successfully processed by 11.59pm (Singapore Time) on the same day of the registration. You will have to reapply for the course, subject to availability of vacancy at the point of your re-registration.
---
Additional Funding Available, If Applicable
Singaporeans aged 25 years old and above are eligible for SkillsFuture Credit which can be used to offset the selected programmes' fees for self-sponsored registrations only.
Please note the submission period for your SFC claim via MySkillsFuture needs to be within 60 days before the course start date (date inclusive). If your course start date is more than 60 days from the date of SFC application, the SSG-SFC portal would reject your application. In this case, you would need to pay the full course fees at the end of your course application.
---
Rescheduling
Request for rescheduling must be submitted to IAL 2 weeks before the commencement of programme. Reschedule requests that come mid-way through training has to be supported by valid reasons; substantiated by references as evidence; such as a doctor's note; or a hospitalization chit.
Please submit your request to reschedule your course here. A non-refundable administrative fee of S$54.00 w/GST ($50) applies for the request and the next available slot will be offered.
---
Withdrawal
Request for withdrawal from a programme is subjected to review by IAL and the decision is final. IAL reserves the right to request for supporting document(s). A non-refundable administration fee of S$54.00 w/GST ($50) is applicable for withdrawal request. If the withdrawal notice is given less than 2 weeks before the programme start date, the paid fees will not be refunded.
---
Corporate Run
For dedicated corporate runs with a contract signed with IAL, billing and payment will follow the terms of the signed contract. Otherwise, payment would be expected upon registration.
About The Speaker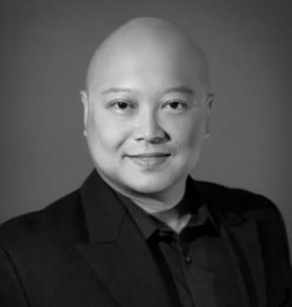 Darren Tjan (Mr)
Adult Educator | Institute for Adult Learning
Darren Tjan (Mr) is a consultant, trainer and learning designer with over 20 years of experience working with individuals and organisations in the areas of learning, technology and performance.
He has consulted and trained a wide range of individuals from both the public and private sectors. This has given him valuable insight into the challenges, needs and operational objectives of different organisations in different industries.
Darren has also designed and developed government accredited training, customised training for multinational companies, eLearning courses, and also undertaken courseware quality assurance audits for a leading CET Centre.
He has worked with IAL for over a decade, and has facilitated various modules in the ACTA, ACLP, DACE and DDDLP programmes. Darren achieves much satisfaction in helping people maximise their potential in their lives.
Enrol Now