Get TechAE – EdTech Tools for AEs
Muhd Shafiq (Mr)
Course Duration: 3 hours
AEN Member
Total Course Fee
S$70.20
Non-AEN Member
Total Course Fee
S$210.60
Others
Total Course Fee
S$702.00
Course Dates
For groups of at least 15 people, customised run dates are available, contact us via the form below for more details.
No Schedules Available.
What Is The Session About?
Online learning is here to stay.

However, educators and adult educators alike still face challenges and issues till this day on ensuring that online lessons remain engaging and interactive. Over the past two and a half years, the Institute for Adult Learning (IAL) has learnt and curated a number of tips and tricks to increase and sustain learners' engagment and interactivity during online lessons, while integrating different tools to create a conducive learning environment.

In this session, gain insights to IAL's online learning strategies for active interaction in an online environment that is cost-effective and easy-to-use.

In the first part of the programme, participants will be introduced to Nearpod - an online collaborative and interactive tool that IAL AEs used while facilitating IAL flagship programmes. This tool will allows AEs to gather feedback through polls, conduct simple quizzes to check on learners' understanding and provide a collaborative space for learners to share and express themselves. Together with the trainer, participants will discover imaginative ways to use Nearpod in an Adult Learning context. New enhanced features of this tool will also be covered.

In the second part, participants will be introduced to tools that IAL have made available to AEs such as Google Workspace, Office 365 and Canvas Learning Management System. The trainer will share how to embark on this well-known cloud-based file storage platform that provides word processing, spreadsheet and presentation software as well as demo on how to organise file and navigate the interface.

The lesson will be delivered in-person at IAL premises. Participants are required to bring their laptops that can connect to the internet for the hands-on session and try out Nearpod and Google Workspace tools. Ability to use a web browser such as Google Chrome and simple word processing tool is required.

---
What Does The Session Cover?
By the end of the workshop, learners will be able to:

Discover online engagement strategies through Nearpod and Google Workspace

Apply suitable tools for different online and classroom activities

Create activities that can be deployed for online lessons using Nearpod or Google Workspace tools
Who Is It Suitable For?
Adult Education: Any Adult Educators seeking to refresh their knowledge on Nearpod and Google Tools and to expand their knowledge in Edtech Tools.
Course Funding and Policies
Payment
Please proceed to make payment via eNets/credit card (VISA or MasterCard) at the end of the registration process. Kindly note that the system will automatically cancel the registration if full payment has not been successfully processed by 11.59pm (Singapore Time) on the same day of the registration. You will have to reapply for the course, subject to availability of vacancy at the point of your re-registration.
---
Additional Funding Available, If Applicable
Singaporeans aged 25 years old and above are eligible for SkillsFuture Credit which can be used to offset the selected programmes' fees for self-sponsored registrations only.
Please note the submission period for your SFC claim via MySkillsFuture needs to be within 60 days before the course start date (date inclusive). If your course start date is more than 60 days from the date of SFC application, the SSG-SFC portal would reject your application. In this case, you would need to pay the full course fees at the end of your course application.
---
Rescheduling
Request for rescheduling must be submitted to IAL 2 weeks before the commencement of programme. Reschedule requests that come mid-way through training has to be supported by valid reasons; substantiated by references as evidence; such as a doctor's note; or a hospitalization chit.
Please submit your request to reschedule your course here. A non-refundable administrative fee of S$54.00 w/GST ($50) applies for the request and the next available slot will be offered.
---
Withdrawal
Request for withdrawal from a programme is subjected to review by IAL and the decision is final. IAL reserves the right to request for supporting document(s). A non-refundable administration fee of S$54.00 w/GST ($50) is applicable for withdrawal request. If the withdrawal notice is given less than 2 weeks before the programme start date, the paid fees will not be refunded.
---
Corporate Run
For dedicated corporate runs with a contract signed with IAL, billing and payment will follow the terms of the signed contract. Otherwise, payment would be expected upon registration.
About The Speaker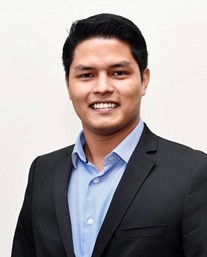 Muhd Shafiq (Mr)
Manager, Learning Systems | Institute for Adult Learning
With over 6 years of experience in enhancing the learning experience of users – merging the unique needs of technology with adult pedagogy. With a thirst for exploration of current and new technologies; Shafiq is passionate in his belief in balancing the Learning & Development needs of users and organization to ensure maximum impact towards learning.