E.L.S.A: Engaging Learning, Successful Ageing - Geragogy Innerworks
Serene Sim (Ms), James Tan (Mr), Clare Poon (Ms) & Louise Phua (Ms)
Course Duration: 7 hours
AEN Member
Total Course Fee
S$84.53
Non-AEN Member
Total Course Fee
S$253.59
Others
Total Course Fee
S$845.30
This course aims to equip adult educators with knowledge of how seniors learn and be better equipped to engage senior learners. They will also gain practical implications to build upon personal growth.
Notice
This programme is delivered in a classroom based setting. Participants are required to bring your own laptop for this session.
What Is The Session About?
Research shows that learning in older adults is associated with positive psychosocial outcomes for individuals and communities. With increasing proportion of older adults participating in lifelong learning, Adult Educators must consider the learning needs and challenges unique to senior learners in their facilitation to support these learners in their learning journeys.
This course reviews literature (research findings) on lifelong learning in older adults, examines motivation of senior learners to learn and how to catalyse self-directed learning in senior learners, and identify their unique learning styles and preferences to develop appropriate training strategies.
Knowledge-based learning objectives - what participants will know at the end of the workshop (their understanding)
Growth mindset vs fixed mindset
Aspects of multi-sensory and openly invitation training environment
Perspectives on senior adult learners - capacity to learn; training impact on quality of life; McClusky educational gerantology, self-directed learning process of older adults; life-long learning, wellness and spirituality
Human-centred design process steps
Kolb's learning style profile
Knowledge of generational learning differences
Reflective practice for trainers
Skills-based learning objectives - what participants will be able to do at the end of the workshop (their application)
Create a positive, holistic training environment (physical, psychological and intellectual)
Develop senior learner's profile (say-do-think-feel and personas)
Adopt human-centred process steps (explore, empathise and envision) to support the learning needs of seniors
Using the Learning Style Inventory (LSI) to identify learning preferences of senior learners and corresponding training methods
Engage the 'Baby Boomers and Veterans' Generation' by applying their preferred learning methods and tools
---
What Does The Session Cover?
By the end of the 1-day E.L.S.A.- Geragogy Innerworks programme, learners will be able to:

Create a positive, holistic training environment, that is physically comfortable, psychologically safe, and intellectually stimulating.

Develop the learner's profile of older adults who engaged in learning and identify training strategies appropriate for the learner's profile and learning needs.

Engage senior learners by applying Theory of Learning Style Preferences in older adults and knowledge of Generational Differences.
The uniqueness of this course is its mode of delivery, strategies and methods:

"To BE": IAL creates the Mindset Shifts before Knowledge & Skills Acquisition

"To DO": The course strategy is that of: Learn-Apply-Learn-Apply

Application Goals: The course emphasizes: Critical thinking, Creative thinking, Practical thinking

Human Dimension Goals and Caring Goals
- Learn about self, learn about senior learners, and interaction with them
- Caring: develop new feelings and values
Who Is It Suitable For?
Adult Education: Individuals involved in learning facilitation or those involved in consultancy and advisory services relating to business performance (especially for training of seniors, to understand the learning capacity of seniors and how to be better equipped to engage senior learners).
Learning Management: Individuals involved in the management or support of learning programmes, performance management, workplace learning, and advisory services relating to driving organisational performance.
Course Funding and Policies
Payment
Please proceed to make payment via eNets/credit card (VISA or MasterCard) at the end of the registration process. Kindly note that the system will automatically cancel the registration if full payment has not been successfully processed by 11.59pm (Singapore Time) on the same day of the registration. You will have to reapply for the course, subject to availability of vacancy at the point of your re-registration.
---
Additional Funding Available, If Applicable
Singaporeans aged 25 years old and above are eligible for SkillsFuture Credit which can be used to offset the selected programmes' fees for self-sponsored registrations only.
Please note the submission period for your SFC claim via MySkillsFuture needs to be within 60 days before the course start date (date inclusive). If your course start date is more than 60 days from the date of SFC application, the SSG-SFC portal would reject your application. In this case, you would need to pay the full course fees at the end of your course application.
---
Rescheduling
Request for rescheduling imust be submitted to IAL 2 weeks before the commencement of programme. Reschedule requests that come mid-way through training has to be supported by valid reasons; substantiated by references as evidence; such as a doctor's note; or a hospitalization chit.
Please submit your request to reschedule your course at here. A non-refundable administrative fee of S$53.50 (with GST) applies for the request and the next available slot will be offered
---
Withdrawal
Request for withdrawal from a programme is subjected to review by IAL and the decision is final. IAL reserves the right to request for supporting document(s). A non-refundable administration fee of S$53.50 (inclusive of GST) is applicable for withdrawal request. If the withdrawal notice is given less than 2 weeks before the programme start date, the paid fees will not be refunded.
---
Corporate Run
For dedicated corporate runs with a contract signed with IAL, billing and payment will follow the terms of the signed contract. Otherwise, payment would be expected upon registration.
About The Speaker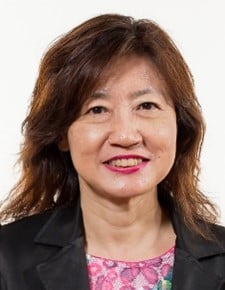 Serene Sim (Ms)
Curriculum Development Specialist, Product Development | Institute for Adult Learning
Serene Sim is an accomplished Curriculum Developer, Training Facilitator, Consultant and Coach, with 30 years of experience in learning analysis, design, development, delivery, and evaluation. Her mission - is to serve the nation by equipping individuals with generic skills competencies - common transferable skills that enable individuals to stay relevant - be employable and employed, facilitating their career mobility. Her goal - is to help organisations build a skilled and resilient workforce by advising organisations in ways to meet current and future needs of the workplace through organisation learning solutions. Her talent - a strong grounding in Learning Needs Analysis; Development of Curriculum & Instruction, and Training-The-Trainers. Her knowledge - includes Adult Learning Psychology; Instructional Design (ID) process; Technology-Enhanced learning, Project Management and Organisational Development.
She is conversant with tools used for Training needs analysis (TNA), Competencies analysis, developing competency-based training, assessment & training roadmap, Training evaluation& assessment, and Quality assurance for managing learning.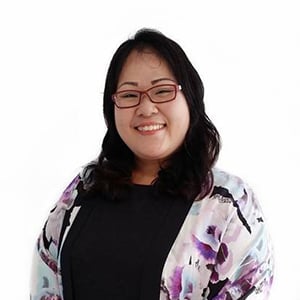 Clare Poon (Ms)
Adult Educator | Institute for Adult Learning
Ms Clare Poon is a freelance Adult Educator with the Institute for Adult Learning. In her fifteen years of experience in the retail, healthcare and training industry, her work involves frontline retailing; deliver customer service programme locally and overseas; design and develop curriculum; conduct stand-up training; audit training programme; provide consultancy; facilitate workplace learning project; and provide career development guidance. Clare enjoys meeting people and creating meaningful opportunities to enable learning.
Progressing from projects that revolve around the Workforce Skills Qualification, her recent focus is skewed toward workplace learning and career development facilitation. Clare holds a degree in Master in Training and Development (MTD) from the Griffith University.
Professionally, she holds a Diploma in Adult and Continuing Education (DACE) and Advanced Certificate in Career Development Facilitation (ACCDF) from the Institute of Adult Learning; and Advanced Certificate in Training and Assessment (ACTA) from the Singapore Institute of Management.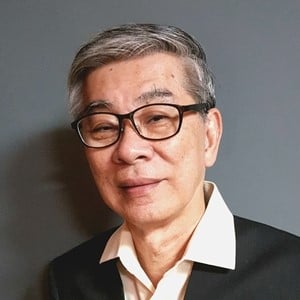 James Tan is a specialist adult educator (SAE) with over 45 years of domain practice and management role in Oil and Gas, Infocom, Training and Adult Education sectors. His span of work and competencies include systems implementation, process reengineering, change management, human capital development, training, curriculum design and community development. He is a strong believer of lifelong learning for self-actualisation and fullness of life in every individual.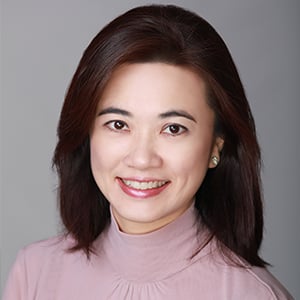 Louise Phua (Ms)
Regional Director and Learning Designer | AIMS International Singapore Pte Ltd
Louise Phua has about 20 years' experience in corporate and consulting organisations. With extensive experience in multi-national human resources service providers, she is deeply familiar with talent acquisition and talent management in Asia. Louise is a Talent Coach, Facilitator, Trainer and Learning Designer.

Well-versed in talent management in Asia Pacific. she helps international companies to find and grow their talent and organisations. Her early career was in marketing and the media and in recent years, she has stints as a Learning Designer.She adopts a holistic and integrated approach to adult learning based on the Three Dimensions of Learning (Illeris, 2008). She has been involved in curriculum and instructional design for learning projects targeted at young adults, mid-career professionals and elderly learners. Her recent clients include Airbus, Nanyang Technological University, Sephora, Singapore Tourism Board, Temasek Polytechnic and counting.
Enrol Now