Creating Powerful Chemistry Coaching Calls
Mavis Ng (Ms)
Course Duration: 2 hours
AEN Member
Total Course Fee
S$0.00
This session is held on 21 Sep, 7.30pm - 9.30pm.
According to ICF, there are a total of 87,000 coach practitioners around the world. Only 51% of the coaches have been certified. There are the other 49% of the coaches non-certified and trained. Though coaching is regarded as "meta-profession" that can be applied in various fields, coaches wanting to serve everyone or anyone, often end up serving small group of people or even no one. Hence, it is important for coaches to start focusing on their niche and set themselves apart from other coaches.
Join us in this session to gain insight on how to identify your coaching niche (coaching model). By choosing a niche, you will be able to formulate clear and effective marketing strategies to reach and attract your dream clients naturally and easily.
Notice
This is a fully online session conducted via ZOOM. Participants can participate in the session from any venue of their convenience with a laptop / device that is compatible with ZOOM. More details on participating in the session will be send to the confirmed registrants.
What Is The Session About?
Are you clear on the differences between "Coaching" and "Mentoring"?.

It is reported in ICF research that only 34% of people are aware of coaching and 44% are somewhat aware of coaching. Hence, as a coach, how can we create powerful chemistry coaching calls with our mentee or potential mentee? How can we explain what is coaching without sounding too technical? How can we share how good and experienced we are as a coach, and let our mentee know that we are the right one for them?

This session will provide coaches an insight on how to create powerful chemistry calls that frames what your coaching session will look like, set the right expectations for the parties and, allow your client to understand the intended outcome of the coaching process. Alexander Trost, Master Certified Coach and renowned author will share on how coaches can hold the space successfully to deep dive with coachees during a coaching session.

The topics in this session include:
Coachability vs coach compatibility
Coaching expectation and outcomes
Coaching connections
The meaning of be intentional in coaching
This 4-part series will help you understand how to become a coach or better your skills. Stay tuned for the other sessions that will be released over the year!
The In-&-Out of Coach Journey (Offered in Q1)
Navigating to find your Coaching Model (Offered in Q2)
Creating Powerful Chemistry Coaching Calls
Sustainable Coaching Model (Coming soon)
To find out more about the full range of our SIG2022, click here.
---
What Does The Session Cover?
By the end of this session, participants will be able to take-away the following:

Understand the need to find compatibility between coach and client.

Know how to set right frame of mind in terms of coaching outcomes.

Identify a "NO" during the call.
Who Is It Suitable For?
Aspiring coaches, new coaches, experienced coaches, internal coaches, corporate L&D professionals who are keen to learn more about coaching.
Course Funding and Policies
About The Speaker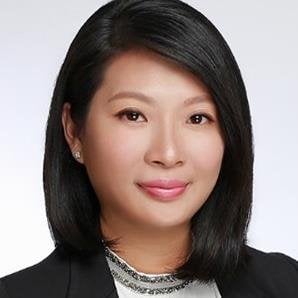 Mavis Ng (Ms)
Founder and CEO | HappyMe and TRI Consult Service
Mavis Ng is an experienced trainer, ICF Associate Certified Coach (ACC) Coach, business consultant and an entrepreneur with over 15 years of corporate and entrepreneur experience. She has been coaching working professionals in their career development and planning for over 9 years. Mavis's burning desire has been to make a difference in people's life through coaching. She also founded and developed HappyMe, a digital coaching platform, envision to serve the coaches community, help bridge the individuals to coaches. She believes coaching should be for everyone to engage their motivations, develop mindset create positive change and brings measurable difference and results for their own development.
Mavis is also a trainer with Design Thinkers Academy as she believes the human centricity and empathy part of design thinking enables her to help coaches in discovering their own persona. This is especially useful as she runs her service consultancy firm.
Her giver nature contributes her role as Director in Founder Institute Singapore, helping startup founders to rethink what's possible in their entrepreneurial journey. She volunteers her time in ToastMaster International, mentors undergraduates in Nanyang Technological University and Stories of Asia.
Mavis lives by her mantra "Opportunities don't just happen. You do not need to wait for opportunities to come to you. You can create them". Mavis believes that each one of us are Leaders in our own right, encouraging and motivating individuals to own and craft their own development in Life.
Enrol Now