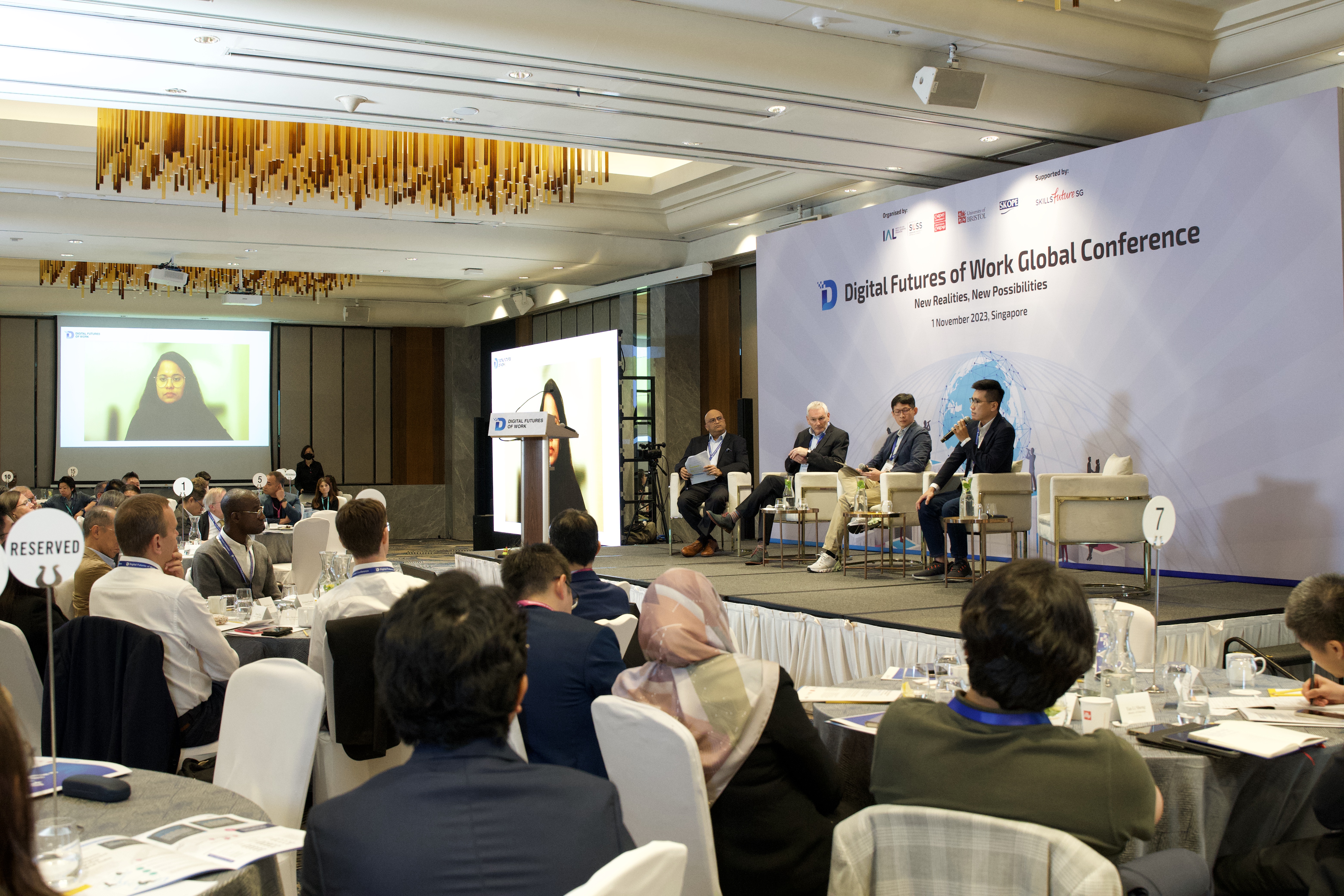 Digital Futures of Work Global Conference
Digital Futures of Work Global Conference
Description
The Digital Futures of Work Global Conference convenes diverse social actors for dialogue on the realities of AI and the future of work. The hybrid event was held at VOCO Orchard, Singapore, on 1 Nov 2023.

It will present unconventional findings of the Digital Futures of Work research programme, an extensive study on AI and the future of work today. The programme examined patterns across 10+ digital hubs around the world including Silicon Valley, Singapore, London, Berlin and more. Between 2021 to 2023, over 500 qualitative interviews were also conducted with corporate heads, education and training heads, policy makers, technologists and professionals in these digital hubs. The findings point to a challenging future of work ahead, with AI technologies being used to automate, standardise and redistribute complex work – the very category of jobs that have been powering social mobility across societies.

The conference seeks to inspire action to steer the Fourth Industrial Revolution towards novel models of human-centricity, productivity and shared responsibility.



Learn more about the findings of the study

here

.