Innovative Learning Culture – Theory and Practice
Chen Zan (Dr) & Bi Xiao Fang (Dr)
Course Duration: 7 hours
AEN Member
Total Course Fee
S$84.53
Non-AEN Member
Total Course Fee
S$253.59
Others
Total Course Fee
S$845.30
In this workshop, we will explore the idea of innovative learning culture, and examine the practices that support or enable it based on research conducted from 2018 to 2019. Using an actual business case example, workshop participants will develop a learning and development strategy for the company that supports a culture of innovation. The workshop then concludes with a presentation/sharing of the 'Seven Enablers of Innovative Learning Culture'.
Notice
This is a fully online session conducted via ZOOM. Participants can participate in the session from any venue of their convenience with a laptop that is compatible with ZOOM. More details on participating in the session will be send to the confirmed registrants.
What Is The Session About?
The programme uses a workshop approach to achieve the objectives of enabling participants to consider or think about the relationship between innovation, learning, and organizational culture, and to develop a learning and development strategy for innovative learning culture.
Through a series of 6 activities that include short individual writing exercises, small group discussions around an actual business case example, and a presentation by Arthur, Zan and Xiaofang, participants will be guided to think, reflect, and apply the ideas and concepts of innovative learning culture.
This workshop will make use of actual business case examples that reflects real world complexites and ambiguities and is based on IAL's research findings and insights. The series of activities introduced in this workshop are interactive and participatory yet also enabling/encouraging individual reflection and thinking. Participants can expect concrete outcomes such as L&D strategies for innovative learning culture.
---
What Does The Session Cover?

Understanding of the interconnections between innovation, learning, and (organizational) culture

Development of a L&D strategy for innovative learning culture for their respective company and/or client.
Who Is It Suitable For?
Adult Education:

I

ndividuals involved in learning facilitation or those involved in consultancy and advisory services relating to business performance
Learning Management: Individuals involved in the management or support of learning programmes, performance management, workplace learning, and advisory services relating to driving organisational performance
Course Funding and Policies
Payment
Please proceed to make payment via eNets/credit card (VISA or MasterCard) at the end of the registration process. Kindly note that the system will automatically cancel the registration if full payment has not been successfully processed by 11.59pm (Singapore Time) on the same day of the registration. You will have to reapply for the course, subject to availability of vacancy at the point of your re-registration.
---
Additional Funding Available, If Applicable
Singaporeans aged 25 years old and above are eligible for SkillsFuture Credit which can be used to offset the selected programmes' fees for self-sponsored registrations only.
Please note the submission period for your SFC claim via MySkillsFuture needs to be within 60 days before the course start date (date inclusive). If your course start date is more than 60 days from the date of SFC application, the SSG-SFC portal would reject your application. In this case, you would need to pay the full course fees at the end of your course application.
---
Rescheduling
Request for rescheduling must be submitted to IAL 2 weeks before the commencement of programme. Reschedule requests that come mid-way through training has to be supported by valid reasons; substantiated by references as evidence; such as a doctor's note; or a hospitalization chit.
Please submit your request to reschedule your course at here. A non-refundable administrative fee of S$53.50 (with GST) applies for the request and the next available slot will be offered
---
Withdrawal
Request for withdrawal from a programme is subjected to review by IAL and the decision is final. IAL reserves the right to request for supporting document(s). A non-refundable administration fee of S$53.50 (inclusive of GST) is applicable for withdrawal request. If the withdrawal notice is given less than 2 weeks before the programme start date, the paid fees will not be refunded.
---
Corporate Run
For dedicated corporate runs with a contract signed with IAL, billing and payment will follow the terms of the signed contract. Otherwise, payment would be expected upon registration.
About The Speaker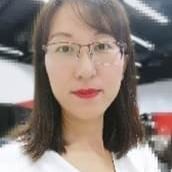 Bi Xiaofang (Dr)
Senior Researcher | Institute for Adult Learning | SUSS
Bi Xiaofang (Dr) holds a PhD from National Institute of Education (NIE), Nanyang Technological University (NTU) in Singapore. She has years of experience in conducting both qualitative and quantitative educational research.
Prior to joining IAL, she was involved in a number of research projects in NIE specializing on classroom interaction, pedagogy and professional development. Her main research interests cover pedagogy, professional development, adult education, skills development and workplace learning. Xiaofang's most recent research includes CET learners' sense-making to inform pedagogical innovations in blended learning and critical core skills usage and development in Singapore Workforce from different occupations.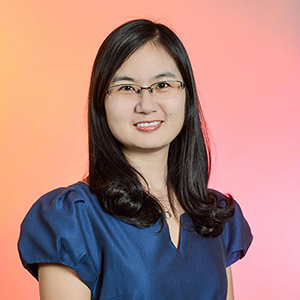 Chen Zan (Dr)
Principal Researcher | Institute for Adult Learning
Chen Zan earned her Ph.D in Applied Linguistics from the National Institute of Education, Nanyang Technological University. She has eight years of research and teaching experience in universities in China and Singapore. Her research work focuses on teacher cognition, teacher education and professional learning, informal learning, workplace learning, and the application of learning technologies in teaching and learning. She has published several peer-reviewed journal papers and book chapters and presented regularly at both international and local conferences.
Chen Zan conducts research on learning technologies, capability development of adult educators and workplace learning. She is currently leading a research project to understand the TAE (Training and Adult Education) landscape to support future development of the TAE sector.
Enrol Now