Forging Great Collaboration & Partnership in a Community
Steven Koh (Mr) & Sean Tan (Mr)
Course Duration: 2 hours 30 minutes
AEN Member
Total Course Fee
S$0.00
This session is held on 15 Sep, 2.30pm - 5.00pm.
How can we continue to excel in the post-pandemic world? The journey ahead is full of blessings and opportunities. In this session, participants will discover their passion and set their personal goals together in the community. In addition, participants will learn how to motivate and support one another to learn, share and excel together.
Notice
This is a fully online session conducted via ZOOM. Participants can participate in the session from any venue of their convenience with a laptop / device that is compatible with ZOOM. More details on participating in the session will be send to the confirmed registrants.
What Is The Session About?
By collaborating with one another, adult educators (AEs) and training providers (TPs) can support each other in learning and growing their profession. They can also gain more project opportunities available locally and internationally by building on each other strengths, resources and network. In this SIG session, you will learn the importance of 'Collaboration & Partnership', and apply the different collaboration models to form great partnerships.

To excel in Social Learning, this track offers a total of 4 sessions that will be released throughout 2022. Stay tuned and sign up for the remaining sessions once they are released!
Introduction to Social Learning & Community (offered in Q1)
Excelling with Peer Motivation & Community Support (offered in Q2)
Forging Great Collaboration & Partnership in a Community
Success through Peer Learning & Mentoring in a Community (Coming soon)
To find out more about the full range of our SIG2022, click here.
---
What Does The Session Cover?
At the end of the sessions, participants will be able to take-away the following:

The importance of Collaboration & Partnership as a AE

The difference collaboration models in TAE industry

Effective ways to form a great collaboration and partnership
Who Is It Suitable For?
Adult educators and L&D professionals who are keen to learn more about social learning or experience social learning in a community.
Course Funding and Policies
About The Speaker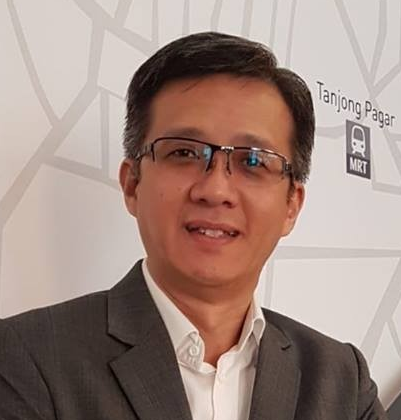 Steven Koh (Mr)
CEO | Trillion Training (S) Pte Ltd
Steven Koh is an established speaker, specialist adult educator (SAE) and social media guru with over 25 years of industrial and management experience in the TAE industry as a speaker, learning facilitator, curriculum designer, and business consultant. He is the founder of Community of Learning (Singapore), a Facebook group. The community is currently a vibrant social learning community online with over 3000 leaders, professionals and adult educators.
Steven was invited to speak many learning seminars. He has spoken in many seminars with good reviews. He has also organized many learning seminars such as COL Lifelong Learning Seminar. He is an experienced social learning community leader with a rich set of experience in social media. Through using latest social media and online technologies, Steven helps organisations to develop a blended online-and-offline social learning platform which members can learn at anytime and anywhere. He was the lead for Facebook Community Leadership Circles Singapore. He has built a community for over 150 community leaders in Singapore. In addition, Steven has conducted various social media training for community leaders and managers. Currently, he is the chair for Special Interest Group (SIG) for Social Learning at Institute for Adult Learning Singapore.
Steven's Qualifications Include:
Certified Workplace Learning Specialist (CWLS)
Diploma in Adult and Continuing Education (DACE)
Advanced Certificate in Training and Assessment (ACTA)
Master of Business, RMIT University
Bachelor of Science, NUS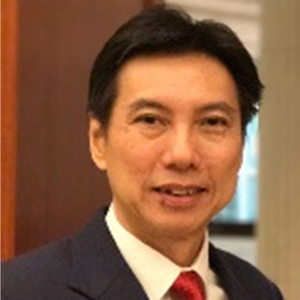 Sean Tan (Mr)
Founder | The Asian Coach Pte Ltd
Sean (Mr) is the Founder of The Asian Coach Pte Ltd. He helps organisations achieve better outcomes by transforming the way they work and make decisions. This is achieved through developing leadership competencies and building high-performance teams, based on the principles of Eastern Values, Western Systems. As an Action Learning Coach and Facilitator, he helps leaders in organisations co-create programs that addresses their key challenges. He has trained and facilitated numerous workshops and events for various organisations across this region.
Over a career spanning more than two decades, Sean has served in senior management positions in Business Development, Sales and Marketing with US MNCs, GLCs and local SMEs in the Power and Engineering Services industries. He has successfully developed, managed and grown multiple distribution channels in the Asia Pacific region with the various organizations.
Sean's leadership experience extends beyond the corporate world. He is an experienced community leader of Community of Learning (Singapore), a social learning community with over 3k leaders and professionals in Singapore. In addition, he served more than 20 years as an active National Serviceman in the Singapore Armed Forces, holding senior leadership positions and leading his unit to winning multiple awards.
Sean is also a Certified Practitioner of NLP and has attained the Advanced Certificate in Training and Assessment (ACTA). He graduated with a Bachelor of Engineering (NUS) and a Master of Business Administration (NUS) and holds a Diploma in Marketing from CIMUK. He is an active member of the International Association of Facilitators (IAF).
Enrol Now