[eSIG] EdTech Smack Down - Ideas for Online Learning
Eunice Lim (Ms) & Darren Tjan (Mr)
Course Duration: 2 hours
AEN Member
Total Course Fee
S$0.00
This session is held on 23 Jun, 3.00pm - 5.00pm. Registration will close on 15 Jun, 2359hrs.
With the proliferation of technological platforms and tolls, educators have many choices when it comes to implementing technology for learning. In this second part of a 4-part series for SIG - Learning Technology, you will be exposed to practitioners' best practices - Insights into the trends and best practices of practitioners, opportunity for adult educators to expand their skill sets, learn new strategies for engaging learners, and explore innovative ways to enhance the online learning experience.
Notice
This is a fully online session conducted via ZOOM. Participants can participate in the session from any venue of their convenience with a laptop / device that is compatible with ZOOM. More details on participating in the session will be send to the confirmed registrants.
What Is The Session About?
Join us for an EdTech Smack Down. This session starts off with Lightning Talks (10 minutes sessions) by different presenters sharing tips and ideas for online learning. They will share highlights of tools/platforms used in their practice to engage, collaborate and interact with learners. After the lightning talks, you will have the opportunity to work in breakout rooms applying what have been share. This session provides you with the opportunity to hear from practitioners, and more importantly, exchange ideas with fellow Adult Educators and be inspired to improve your teaching practice.

To fully understand Learning Techology and how you can use them in your TAE career, this track offer a total of 4 sessions, released throughout 2023. Stay tuned for the remaining sessions!

To find out more about the full range of our SIG2023, click here.
---
What Does The Session Cover?
At the end of this session, participants will be able to take-away the following:

Examine technological tools available to create an effective online learning experience

Apply appropriate tools to enhance online learning sessions
Who Is It Suitable For?
Adult Educators and Courseware Developers.
Course Funding and Policies
About The Speaker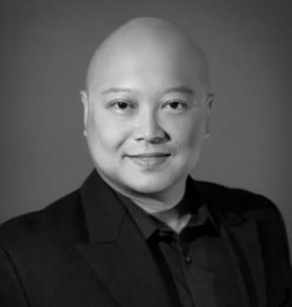 Darren Tjan (Mr)
Adult Educator | Institute for Adult Learning
Darren Tjan (Mr) is a consultant, trainer and learning designer with over 20 years of experience working with individuals and organisations in the areas of learning, technology and performance.
He has consulted and trained a wide range of individuals from both the public and private sectors. This has given him valuable insight into the challenges, needs and operational objectives of different organisations in different industries.
Darren has also designed and developed government accredited training, customised training for multinational companies, eLearning courses, and also undertaken courseware quality assurance audits for a leading CET Centre.
He has worked with IAL for over a decade, and has facilitated various modules in the ACTA, ACLP, DACE and DDDLP programmes. Darren achieves much satisfaction in helping people maximise their potential in their lives.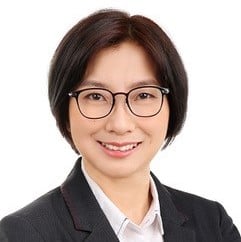 Eunice Lim (Ms)
Director | RE Training & Consultancy Pte Ltd
Eunice Lim is the managing director of RE Training & Consultancy Pte Ltd and an adjunct Adult Educator with Institute of Adult Learning.
She is an enterprising Specialist Adult Educator who made a bold move as a freelancer in TAE sector after leaving her full-time career where she established and managed a successful training centre. Eunice advocates the use of technology to make work more efficient, and is often seen by her peers to be a tech advocate. Today, she contributes to the TAE community, imparting her expertise as an AE and a SkillsFuture Mentor.
Eunice holds a Master of Arts in Professional Education with National Technological University, Singapore/National Institute of Education, Master of Science in Real Estate Investment and Finance from Herriot Watt University in United Kingdom and a Bachelor of Business in Business Administration from RMIT University in Australia. She also holds a Specialist Diploma in Advance Facilitation (SDAF), Diploma in Adult and Continuing Education (DACE) and an Advanced Certificate in Training and Assessment (ACTA). She's also a Certified Workplace Learning Specialist, Certified DiSC Trainer, Certified Practising Management Consultant (PMC) and Google for Education Certified Trainer.
Enrol Now