[eSIG] What do you look out for when planning courses in post-pandemic Singapore
Bryan Tan (Mr) & Michael Choy (Dr) / Guest speakers : Eunice Lim (Ms) & Darren Tjan (Mr)
Course Duration: 2 hours
AEN Member
Total Course Fee
S$0.00
This session is held on 26 June, 7.30pm - 9.30pm. Registration will close on 16 June, 2359 hrs.
The four-part series of SIG - Learning Design in 2023 addresses the 4 Ps in Learning Design (Person, Principles, Process, and Practice). This second workshop targets the "Principles" in learning design. It explores the principles underpinning curriculum design, referenced by the WSQ Course Proposal and 6 Principles of Learning Design.
Join the panel speakers (Bryan Tan, Dr Michael Choy, Eunice Lim and Darren Tjan) to reconsider curriculum planning in the post-pandemic era. Using the WSQ Course Proposal as the frame of reference, underpinned by 6 Principles of Learning Design, this session will allow you to explore curriculum planning and constructive alignment concepts. Extending to academic and Pre-Employment Training courseware, you will discuss modern day curriculum design in current blended learning spaces driven by technological advances (e.g. Generative AI). We will also have experienced practitioners to share their vast experience during the SIG session.
Notice
This is a fully online session conducted via ZOOM. Participants can participate in the session from any venue of their convenience with a laptop / device that is compatible with ZOOM. More details on participating in the session will be sent to the confirmed registrants.
What Is The Session About?
Using the panel discussion approach, both Bryan and Dr Michael will moderate the sharing of critical incidents by Ms Eunice Lim and Mr Darren Tjan, diving into WSQ and non-WSQ curriculum. We will reference the WSQ Course Proposal as a start point where Singapore designers would be familiar with, and then moving into planning of blended curriculum with the contexts of training providers and enterprises. The second reference point will be tech-enabled curriculum planning, especially with the use of Generative AI (e.g. ChatGPT). How will Generative AI impact curriculum and courseware design, especially in the competency-based assessment landscape?

Sign-up for the full 4-part series that will be released over the year. Stay tuned for the other sessions once they are released!

To find out more about the full range of our SIG2023, click here.
---
What Does The Session Cover?
At the end of the session, participants will be able to:


State key principles underpinning curriculum design based on requirements of the WSQ Course Proposal

Summarise key learning points from the sharing on curriculum planning in blended learning spaces

Suggest how Generative AI can be used to support curriculum planning
Who Is It Suitable For?
Adult Educators
Course Funding and Policies
This is a complimentary session open for AEN members. To find out more or to register for the AEN membership, please click here.
About The Speaker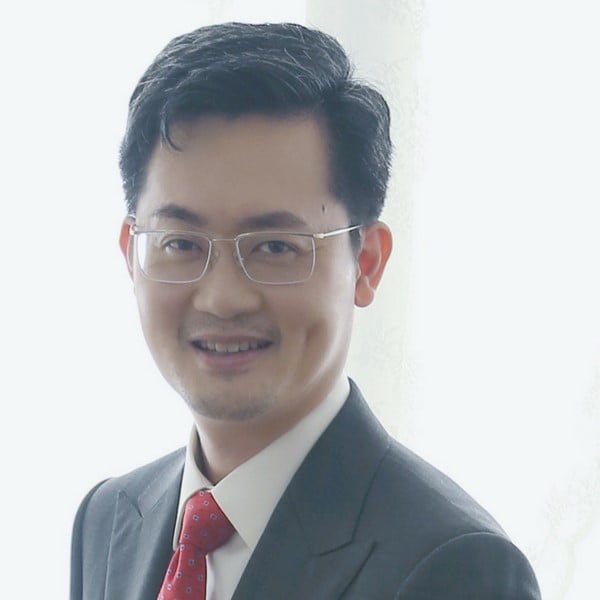 Bryan Tan (Mr)
Master Trainer | Leading Arrow Training Consultancy
Bryan Tan has extensive experiences in facilitation, corporate training, coaching, as well as consulting and courseware design. Having conducted training in 15 countries, he is often well-received by participants from all cultures and levels. With his various portfolios in work and ministry, Bryan is uniquely qualified to help business people and professionals experience paradigm shifts and move into new frontiers of success and significance. Bryan thrives in facilitating learning solutions to inspire transformational change.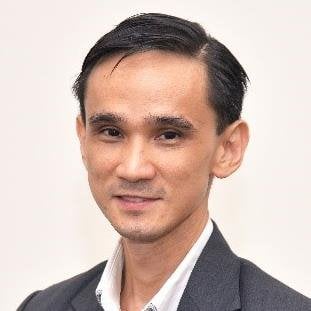 Michael Choy is a firm believer that education coupled with technology will empower people in the workforce. As a thought leader in the field of adult education. he writes papers to push the frontiers in this field and is frequently invited to be a key-note speaker at university forums, and public institutions such as Asian Development Bank Conference, UNESCO Conference and Adult Learning Symposiums. He is an award-winning innovator who developed impactful pedagogical tools to transform adult education.
Michael gives back to the society by serving in a local School Advisory Committee and together with his team in Tech Tree, creates complimentary chatbots for learning in collaboration with UNESCO for underprivileged children in Thailand and Myanmar.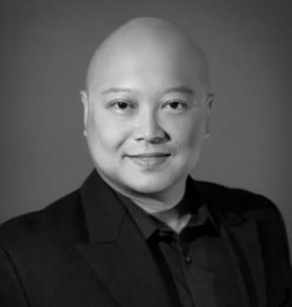 Darren Tjan (Mr)
Adult Educator | Institute for Adult Learning
Darren Tjan (Mr) is a consultant, trainer and learning designer with over 20 years of experience working with individuals and organisations in the areas of learning, technology and performance.
He has consulted and trained a wide range of individuals from both the public and private sectors. This has given him valuable insight into the challenges, needs and operational objectives of different organisations in different industries.
Darren has also designed and developed government accredited training, customised training for multinational companies, eLearning courses, and also undertaken courseware quality assurance audits for a leading CET Centre.
He has worked with IAL for over a decade, and has facilitated various modules in the ACTA, ACLP, DACE and DDDLP programmes. Darren achieves much satisfaction in helping people maximise their potential in their lives.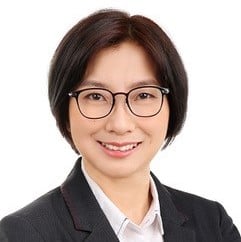 Eunice Lim (Ms)
Director | RE Training & Consultancy Pte Ltd
Eunice Lim is the managing director of RE Training & Consultancy Pte Ltd and an adjunct Adult Educator with Institute of Adult Learning.
She is an enterprising Specialist Adult Educator who made a bold move as a freelancer in TAE sector after leaving her full-time career where she established and managed a successful training centre. Eunice advocates the use of technology to make work more efficient, and is often seen by her peers to be a tech advocate. Today, she contributes to the TAE community, imparting her expertise as an AE and a SkillsFuture Mentor.
Eunice holds a Master of Arts in Professional Education with National Technological University, Singapore/National Institute of Education, Master of Science in Real Estate Investment and Finance from Herriot Watt University in United Kingdom and a Bachelor of Business in Business Administration from RMIT University in Australia. She also holds a Specialist Diploma in Advance Facilitation (SDAF), Diploma in Adult and Continuing Education (DACE) and an Advanced Certificate in Training and Assessment (ACTA). She's also a Certified Workplace Learning Specialist, Certified DiSC Trainer, Certified Practising Management Consultant (PMC) and Google for Education Certified Trainer.
Enrol Now