[eSIG] How do we co-create with Clients during Coaching?
Mavis Ng (Ms) & Lim Han Ee (Mr)
Course Duration: 2.5 hours
AEN Member
Total Course Fee
S$0.00
This session is held on 18 May, 7.00pm - 9.30pm. Registration will close on 10 May, 2359hrs.
In the first session, we touched on the foundation of coaching which we discussed, demonstrated, and practiced on coaching ethics and mindset. In this second session, we will be focusing on co-creating the relationship with your clients. You will learn how to build rapport with your clients by diving deeper to understand the partnership behind coaching as in this statement, "Coaching is defined as partnering with clients in a thought-provoking and creative process".
Notice
This is a fully online session conducted via ZOOM. Participants can participate in the session from any venue of their convenience with a laptop / device that is compatible with ZOOM. More details on participating in the session will be send to the confirmed registrants.
What Is The Session About?
As a coach, we know that our client comes to us for coaching for a purpose, whether it is to solve a problem, unstuck their situation or overcome their challenges. The ultimate goal is to explore deeper into the topic with the client so to support him or her in getting their own answers, solutions and move forward from their situations. Hence, it is essential to be clear with ourselves and client what does a coaching session entails, what to expect from the coach and themselves in order to achieve their objective. With this trust and relationship, we will then as coaches be able to fully optimise the coaching effectiveness, dive deeper with the clients to find the root cause and yet still be able to wrap up the session properly.

In this session, we will touch on:
How then do we establish the co-creation and coaching agreements
How can we cultivate the trust with client
How are we to assure our client the pyschological safety with the sessions
There will be a short demonstration and opportunity to practice in the breakout rooms. Experienced coaches are welcomed to approach us to be involved in facilitating with fellow AEs.
The SIG sessions for 2023 are specially designed through adopting the Coach Core Competencies (across from the various professional credentialing body). This 4-part series aim to support you throughout your coaching journey by giving you opportunities to experience what is coaching and how to go about coaching your coachee. Stay tuned for the other sessions that will be released over the year!

To find out more about the full range of our SIG2023, click here.
---
What Does The Session Cover?
By the end of this session, participants will be able to take-away the following:


Gain insights and best practices from seasoned coaches on how they co-create relationships with clients

Understand how to cultivate the trust and assure psychological safety for the client

Equip with some skills in establishing coaching agreements

Practice coaching skills in Coaching Labs
Who Is It Suitable For?
Aspiring coaches, experienced coaches, professionals with knowledge of coaching, internal coaches, corporate L&D professionals who are keen to learn how to handle various coaching conversations.
Course Funding and Policies
About The Speaker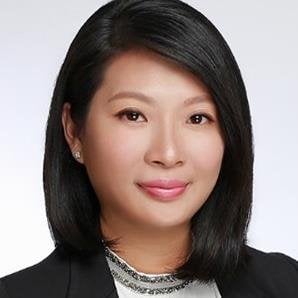 Mavis Ng (Ms)
Founder and CEO | HappyMe and TRI Consult Service
Mavis Ng is an experienced trainer, ICF Associate Certified Coach (ACC) Coach, business consultant and an entrepreneur with over 15 years of corporate and entrepreneur experience. She has been coaching working professionals in their career development and planning for over 9 years. Mavis's burning desire has been to make a difference in people's life through coaching. She also founded and developed HappyMe, a digital coaching platform, envision to serve the coaches community, help bridge the individuals to coaches. She believes coaching should be for everyone to engage their motivations, develop mindset create positive change and brings measurable difference and results for their own development.
Mavis is also a trainer with Design Thinkers Academy as she believes the human centricity and empathy part of design thinking enables her to help coaches in discovering their own persona. This is especially useful as she runs her service consultancy firm.
Her giver nature contributes her role as Director in Founder Institute Singapore, helping startup founders to rethink what's possible in their entrepreneurial journey. She volunteers her time in ToastMaster International, mentors undergraduates in Nanyang Technological University and Stories of Asia.
Mavis lives by her mantra "Opportunities don't just happen. You do not need to wait for opportunities to come to you. You can create them". Mavis believes that each one of us are Leaders in our own right, encouraging and motivating individuals to own and craft their own development in Life.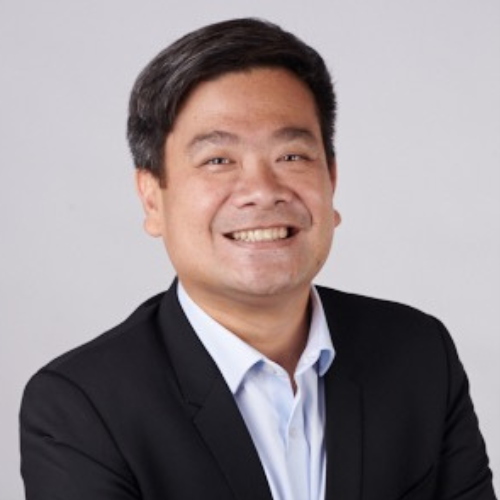 Lim Han Ee (Mr)
Coach Supervisor | Emerge Performance
Lim Han Ee
is an Accredited Coach Supervisor (CSA) and currently sits on the Faculty of International Coach Academy (ICA) - delivering their Coach Training Programs (ICF's ACTP-level) in both English and Mandarin. He is an Associate Adult Education with IAL. He leverages on technology to design and deliver learner-centric development programs for leaders as well as coaching applications.
Having delivered mindfulness-based interventions since 2010, Han Ee is the first Singaporean to be fully qualified as a Mindfulness Instructor with the Center for Mindfulness (CFM) at UMass - the origins and home of MBSR, and has trained directly under the guidance of Jon Kabat Zinn.
Drawing upon over 20 years of leadership experience in high-stakes military, sports and business environments, Han Ee uses the language of sport and performance psychology to enhance leadership and team effectiveness in organizations. His core capabilities in coaching and facilitation have helped his clients in leadership roles sharpen their ability to stay composed under pressure, galvanize teams under complex situations, and bounce back from setbacks.
Enrol Now