Adopt the Skills Framework to Design Curriculum and Courseware
Cynthia Lau (Ms)
Course Duration: 15 hours
AEN Member
Total Course Fee
S$214.00
Non-AEN Member
Total Course Fee
S$642.00
Others
Total Course Fee
S$2140.00
Notice
This is a fully online session conducted via ZOOM. Participants can participate in the session from any venue of their convenience with a laptop / device that is compatible with ZOOM. More details on participating in the session will be send to the confirmed registrants.
What Is The Session About?
Challenging economic conditions, rising competition, and disruption from technological advances, have led to the drive for greater competitive advantage and increased productivity across 23 priority sectors in the Singapore economy. The Industry Transformation Map (ITM) is a national level masterplan launched in 2015 to address the skills gaps and develop competencies in vital areas. A core element of this masterplan, the Singapore Skills Framework (SFw) is an integral component within the 'Jobs & Skills' pillar, serving as a common skills reference framework to facilitate manpower skills development across priority sectors.
Learning and Development (L&D) professionals across Singapore need to be able to apply the SFw component documents such as career maps and skills maps to their work, especially when they are operating in industries where the ITM is implemented. Using the respective SFw component documents helps L&D professionals to identify skills gaps, and design and develop learning and assessment. L&D professionals operating in industries without the ITM implementation can still benefit from the knowledge and application of the SFw to significantly improve the productivity of front-end L&D activities like job mapping, skills analysis, and competency profiling exercises.
This intensive, hands-on workshop is a non-WSQ blended learning session, combining both real-time and asynchronous content delivery, and is designed to give learners a concise and comprehensive understanding of the components and constructs of the SFw. L&D professionals will get the opportunity to explore and practice the application of SFw documents regardless of the sectors they are operating in, and learn how to shorten the 'Analyse' and 'Design' stages of curriculum and courseware design.
This programme is designed to allow learners to choose whether to embark on the 'Facilitated Learning and Assessment' pathway or the 'Facilitated Learning' pathway only. For the former, a Certificate of Competency will be awarded to those who have successfully completed the assessment requirements. Participants opting for this track will receive an additional hour of coaching, and will be assessed through the means of a case-study, written assignment, and face to face discussion with the assessor. Completion of this course, including the assessment components, carry a Credit Value (CV) of 1 CV. This achievement can be used to apply for credit exemption with M2: Adopt SFw for Professional Growth under the WSQ Advanced Certificate in Learning and Performance (ACLP), should the learner pursue the WSQ ACLP after completing this CPD programme.
---
What Does The Session Cover?

Be able to explain the purpose and intent of the Skills Framework (SFw), identifying the ways in which it can benefit learning designers

Be able to describe how the various components of the SFw are used in the design of learning programmes and activities

Be able to apply the SFw content and guidelines in designing learning programmes and activities, such as:
Determining the skill and performance requirements for a job role
Developing a simple curriculum outline
Performing competency mapping tasks
Developing learning outcomes which are aligned with performance requirements

Be able to identify and resolve misapplications of the purpose and usage of SFw in the process of learning design
Who Is It Suitable For?
Adult Education: individuals involved in learning design, curriculum development, learning facilitation, competency assessment, integration of learning technology, or those involved in consultancy and advisory services relating to business performance
Training Management: individuals involved in the management or support of learning programmes, systems and technology management and implementation, quality assurance of learning programmes, and business developmen
Course Funding and Policies
Payment
Please proceed to make payment via eNets/credit card (VISA or MasterCard) at the end of the registration process. Kindly note that the system will automatically cancel the registration if full payment has not been successfully processed by 11.59pm (Singapore Time) on the same day of the registration. You will have to reapply for the course, subject to availability of vacancy at the point of your re-registration.
---
Additional Funding Available, If Applicable
Singaporeans aged 25 years old and above are eligible for SkillsFuture Credit which can be used to offset the selected programmes' fees for self-sponsored registrations only.
Please note the submission period for your SFC claim via MySkillsFuture needs to be within 60 days before the course start date (date inclusive). If your course start date is more than 60 days from the date of SFC application, the SSG-SFC portal would reject your application. In this case, you would need to pay the full course fees at the end of your course application.
---
Rescheduling
Request for rescheduling must be submitted to IAL 2 weeks before the commencement of programme. Reschedule requests that come mid-way through training has to be supported by valid reasons; substantiated by references as evidence; such as a doctor's note; or a hospitalization chit.
Please submit your request to reschedule your course at here.. A non-refundable administrative fee of S$53.50 (with GST) applies for the request and the next available slot will be offered
---
Withdrawal
Request for withdrawal from a programme is subjected to review by IAL and the decision is final. IAL reserves the right to request for supporting document(s). A non-refundable administration fee of S$53.50 (inclusive of GST) is applicable for withdrawal request. If the withdrawal notice is given less than 2 weeks before the programme start date, the paid fees will not be refunded.
---
Corporate Run
For dedicated corporate runs with a contract signed with IAL, billing and payment will follow the terms of the signed contract. Otherwise, payment would be expected upon registration.
About The Speaker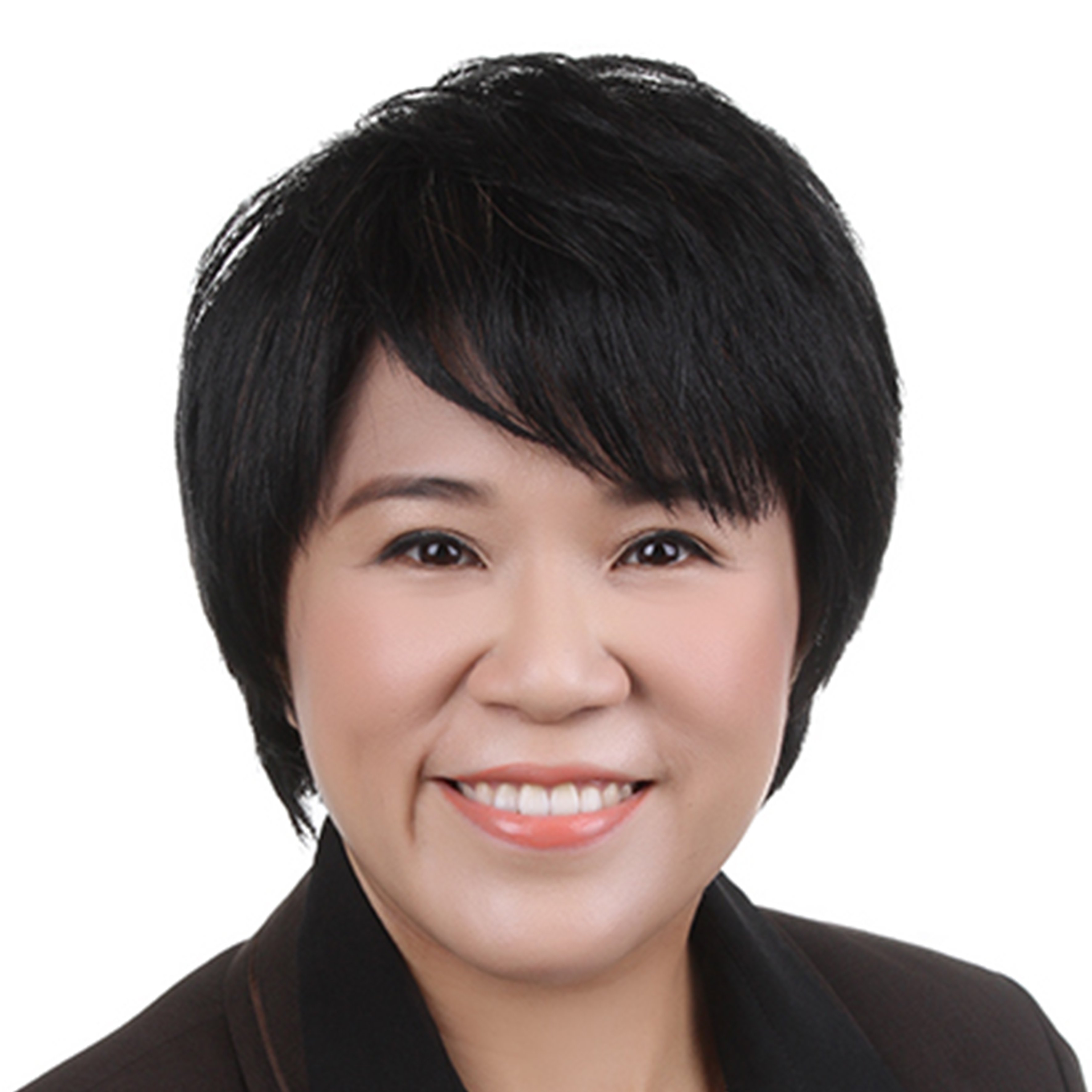 Cynthia Lau (Ms)
Principal Learning Facilitator and Designer | Fastrek Learning Pte Ltd
Cynthia Lau is an energetic and enthusiastic facilitator who thrives on creating engaging, inspiring and practical learning experiences. Her key focus is to enable individuals and organisations to achieve sustainable results and performance from learning. Since 1997, Cynthia has designed and developed various training programmes for business and sales processes, leadership and team development, and innovation and change management. She is currently an adjunct adult educator with the Institute of Adult Learning, (IAL) Singapore.
Cynthia's more notable achievements include designing and delivering capacity building and reform programmes for public service in emerging economies such as Laos, Cambodia and Sri Lanka. Besides this, her international experience also covers training participants in Australia, Africa, India and the Dutch Caribbean. Some of Cynthia's past clients in Singapore include AVNet EM, Becton Dickinson BD Medical, Economic Development Board, Defence Science and Technology Agency, National Computer Systems, Singapore Police Force, Ministry of Education, Ministry of Defence, Ministry of Home Affairs, Symrise Asia Pacific, Vopak Singapore and Zuellig Pharmaceuticals.
In the last few years, Cynthia was involved in developing modules for the WSQ Advanced Certificate for Learning and Performances (ACLP) and the WSQ Diploma in Design and Development of Learning for Performance programmes(DDDLP). In addition, she has also developed the curriculum for a Career Conversion Programme (CCP) for Citizen Journos.
Cynthia holds a Masters in Education (Training & Development) from the University of Sheffield and a B.Soc Sc (Hons) in Sociology from the National University of Singapore. She also possesses a Certificate IV in Training and Development (Australia), Advanced Certificate in Training and Assessment (ACTA) and Diploma in Adult Continuing Education (DACE). As a career guidance professional, she holds an Advanced Certificate in Career Facilitation and completed the Certificate in Hope Action Theory.
She has been a Special Adult Educator (SAE) under the Adult Educator Professionalisation scheme since 2015.
Enrol Now